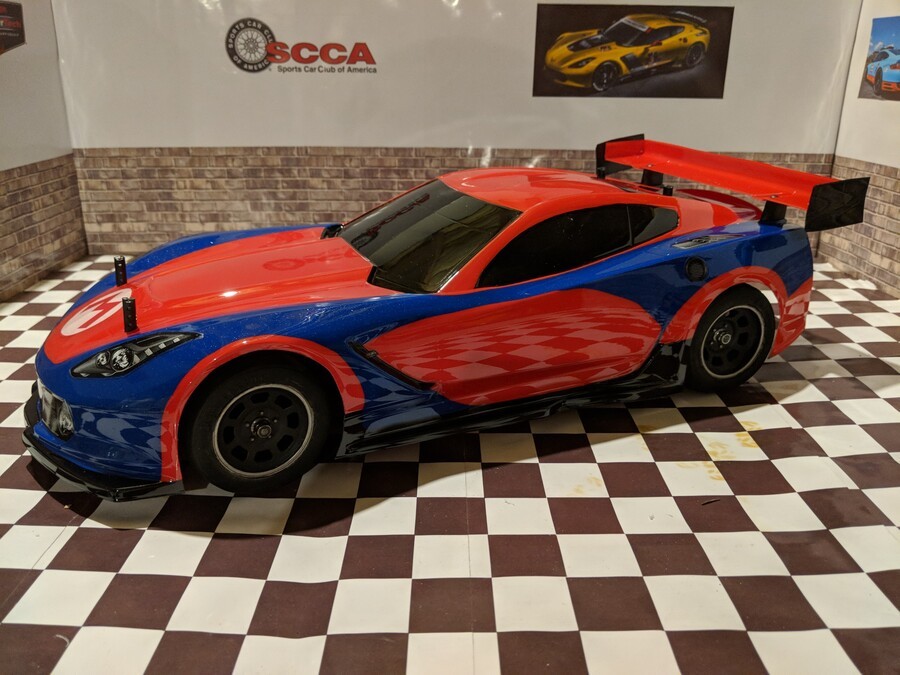 Rocket League screeched and swerved its way onto Nintendo Switch a couple of months ago, finally allowing Nintendo fans to enjoy the series for the first time. It would appear that some players have really enjoyed it, though, going as far as creating an absolutely stunning model version of the Switch exclusive Mario NSR.
Reddit user PFox99 submitted a photo of the car to the site with the caption "I've been getting into Rocket League on Switch lately and my Dad helped me make the Mario NSR real". Naturally, many other users assumed that this was a real, working car; the photo and added scenery sure make it appear to be the real thing.
The original poster soon revealed that this was not actually the case, however, uploading a second image featuring a Nintendo Switch to compare its size. Despite one user jokingly replying to the image with "Nintendo Switch XXXXXL Confirmed", it was explained that the scenery surrounding the car is simply a very well executed diorama model.
Hopping into our normal, boring cars just isn't going to cut it any more; we want one of these for real! What do you think of this amazing work? Let us know in the comments.
[source reddit.com]