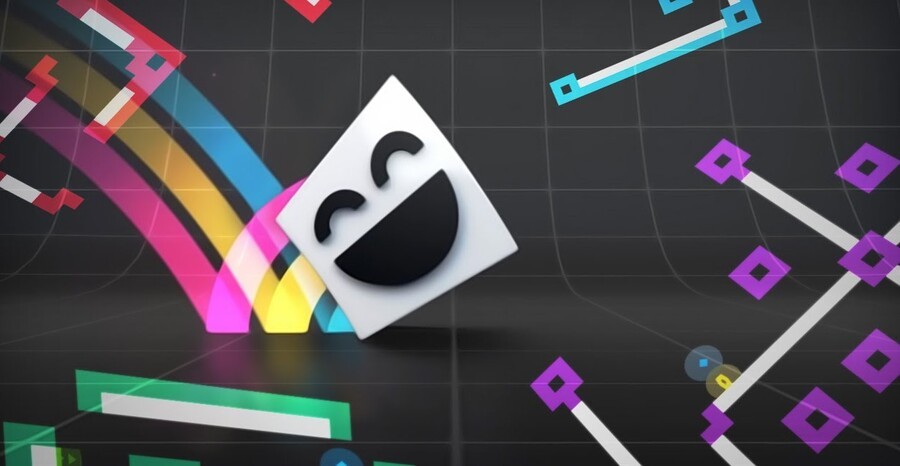 Another week and another batch digital delights are winging their way down the pipes to the North American eShops. Whether you're a Switch kid or an advocate for all things 3DS, this weeks menu is packed with tasty dishes for every kind of palette. We've got retro helicopter shooters, cutesy tennis games, Metroidvania platformers and much more.
So to ensure you know exactly what's new hot and fresh on both platforms, we've collected every new game, piece of DLC, new demo and special discounts. Scroll down, pick the ones that catch your eye and watch your poor bank balance begin to tremble...
Switch eShop
Zero Gunner 2 For Nintendo Switch (Zerodiv Inc, $7.99) - Famous for its cool world and innovatively omni-directional shooting system, Zero Gunner 2, is coming back as Zero Gunner 2-. Let's blast off every enemy's planes from various sides of your screen. Read our review.
Tennis (D3Publisher, $7.99) - A tennis game that can be picked up and played by anyone. Enjoy the game by yourself, or play against family and friends. With 8 characters and 6 courts available, feel the excitement that tennis brings. The game can be played not only with the Pro Controller, but also by swing the Joy-Con or touch the screen.
Tachyon Project (Eclipse Games, $9.99) - Tachyon Project is an action-packed dual-stick shooter driven by a story. Through the story mode you'll progressively unlock all the weapons, secondary weapons and perks available to configure your ship. You'll need them to face the increasingly hard enemies you'll find with over 30 different types. Read our review.
Super One More Jump (SMG Studio/Premo Games, $7.00) - Simple to learn one button controls. Hard to master levels. Test your muscle memory, concentration and sanity! Features: Now fully reworked & upgraded for the Nintendo Switch, including 100+ Hand crafted levels and insanely-hard challenge levels! Read our review.
STRIKERS 1945 II For Nintendo Switch (Zerodiv, $7.99) - The classic, long-run shooting game from the 90s has been perfectly remade! With its endless fun, STRIKERS 1945-2 is now available to enjoy again! Play it now!
FANTASY HERO ~unsigned legacy~ (Arc System Works, $9.99) - Save the world in "Fantasy Hero -Unsigned Legacy-", by choosing from one of four heroes, and reclaiming what was lost to the Decoders! Set yourself on fire and charge head in and pulverize them with powerful throws or pick them off with projectiles, or send your robot in to do your bidding.
Dustoff Heli Rescue 2 (Invictus Games/Ratalaika Games, $14.99) - Jump into the hot seat of a combat helicopter and fly behind enemy lines under heavy fire as you search and rescue hostages! Play through 35 tense missions that include rescuing hostages, providing air support and more. Read our review.
CELESTE (Matt Makes Games, $19.99) - Help Madeline survive her inner demons on her journey to the top of Celeste Mountain, in this super-tight, hand-crafted platformer from the creators of multiplayer classic TowerFall.
ACA NEOGEO WORLD HEROES 2 (HAMSTER, $7.99) - Players are able to take part in epic battles between 14 historic figures such as Hanzo Hattori and Jeanne. Players can enjoy numerous battle strategies via the simple but deep game system featuring mechanics such as Throw Back and Projectile Bounce Back. Who's the strongest in history? A new World Heroes Tournament begins now!
Arcade Archives Kid Niki Radical Ninja (HAMSTER, $7.99) - Kid Niki Radical Ninja is an action game released in 1986 by IREM. Destroy the enemies in your way and defeat the boss that appears in each stage as you head to the castle to save the captured princess. Enjoy the colourful stages and unique enemies as you battle along and aim for a high score.
Tales Of The Tiny Planet (Joindots, $19.99) - Tales of the Tiny Planet tells the story of a Planet searching through the galaxies for his lost friends. You have the ability to manipulate the world elements to guide him safely through the galaxies in this Physics-Puzzle-Adventure.
EARTH WARS (One Of Eight, $4.50) - In the year 2020 the world has become a nest for the unknown hostile organisms (E.B.E.). No current weapons appear to make any impact on the E.B.E. leaving humanity powerless, and on the brink of destruction. However, humanity has now got one last hope for survival in the development of bioarmor which fuses the EBE's body tissue with metal...
Space Dave (Choice Provisions. $9.99) - Space Dave!, the spiritual successor to the hit game Woah Dave!, is a modern take on the fixed shooters of yesteryear. Defend your ground against the alien onslaught! Protect your terrain from their endless arsenal of weapons!
Demos
INVERSUS Deluxe – Demo Version (Hypersect, Free) - INVERSUS Deluxe is a competitive and cooperative arcade shooter with a mind-bending twist. Player movement is constrained to opposite colors of a black and white grid. My walls are your paths and your walls are my paths. Each shot flips tile colors in an attempt to block, trap and close in on the enemy. Read our review.
eShop sales
Nintendo Switch eShop Sale – Looking for something new to play? Starting at 9 a.m. PT, you can get up to 30% off select digital games for Nintendo Switch. My Nintendo members also earn Gold Points on qualifying digital purchases, so it's a win-win. Act fast, though, as this sale only runs until Feb. 1 at 8:59 a.m. PT.
3DS eShop
Pokémon Crystal Version – Originally released for the Game Boy Color system in 2000, the Pokémon Crystal game added several new features to the Pokémon franchise. For the first time, players could choose a female or male character, and Pokémon battles featured animation. And now, this game is available in 2D via the Virtual Console service and invites you to explore the Johto region again—or for the first time. The Pokémon Crystal Version game launches on Jan. 26 at 9 a.m. PT.
ZIG ZAG GO (RCMADIAX, $1.49) - Use the touchscreen to switch directions quickly and avoid oncoming shapes. It's like Tetris, only in 3D! Endless fun for everyone! 
Activities
Kirby My Nintendo Rewards: Let the battles begin! Kirby is back with pink 'n' puffy My Nintendo rewards to celebrate the launch of the Kirby Battle Royale game. Visit my.nintendo.com for the latest reward information.
Nintendo 3DS HOME Menu theme: Kirby Battle Royale: May the Best Kirby Win!
Kirby February calendar: My Nintendo Presents Nindie Game Gold Point Rewards Vol. 3: Got Gold Points? Get select digital games! My Nintendo users can redeem Gold Points for some of the hottest digital indie games on Nintendo platforms between Jan. 26 and March 25. During this limited time, users can redeem Gold Points to download select Nintendo 3DS and Wii U digital games from talented independent developers. Users will receive a download code that is redeemed in Nintendo eShop. Visit https://my.nintendo.com/news to see a list of the games.
What will you be downloading this week? (258 votes)
Zero Gunner 2

14

%
Tennis

3

%
Tachyon Project

1

%
Super One More Jump

2

%
STRIKERS 1945 II

12

%
FANTASY HERO ~unsigned legacy~

2

%
Dustoff Heli Rescue 2

1

%
CELESTE

24

%
ACA NEOGEO WORLD HEROES 2

2

%
Arcade Archives Kid Niki Radical Ninja

8

%
Tales Of The Tiny Planet​

0%

EARTH WARS​

3

%
Space Dave​

8

%
INVERSUS Deluxe​

3

%
Pokémon Crystal Version​

16

%
ZIG ZAG GO

0%
Please login to vote in this poll.
As always Nintendo of America wants you to browse the eShop and check out the official sales and deals website for discount details.
So there are today's big (and small) hitters arriving on the Switch and 3DS eShops. Let us know which ones you're picking up this week!