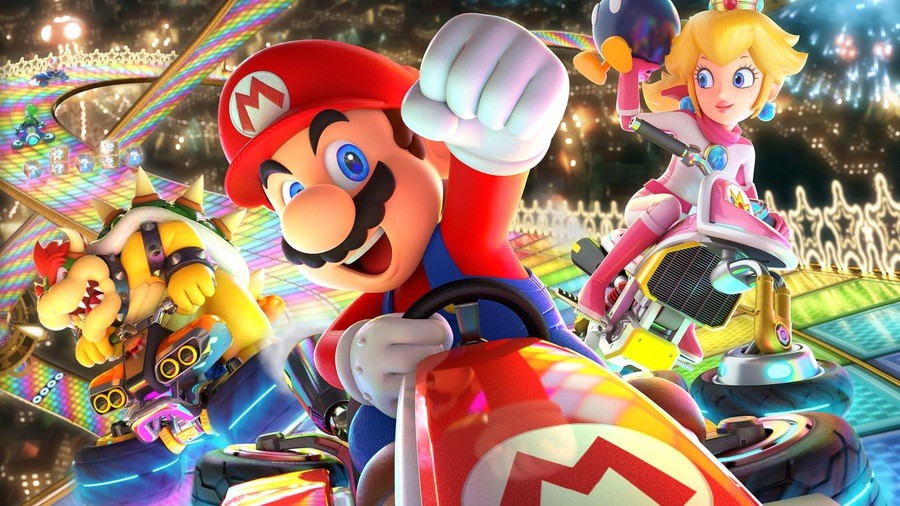 It's fascinating seeing how evergreen games can perform so strongly on Nintendo hardware. This week in the Nintendo Switch UK charts we see the ever popular Mario Kart 8 Deluxe leap from third place to take pole position.
If we had to guess what caused this, it is most likely that many new Switch owners who got the portable powerhouse at Christmas will have snatched up the essential Super Mario Odyssey to go along with it. Of course The Legend of Zelda: Breath of the Wild will always be another popular choice too to go along with a fresh console purchase. 
Now we're in the middle of January new Switch owners thoughts turn to new purchases, what better than Mario Kart? In the overall multiformat UK charts this lands Mario Kart 8 Deluxe in 5th place behind heavyweights such as Grand Theft Auto V, Call of Duty: WWII, FIFA 18 and Assassin's Creed Origins. Not bad, eh?
[source chart-track.co.uk]