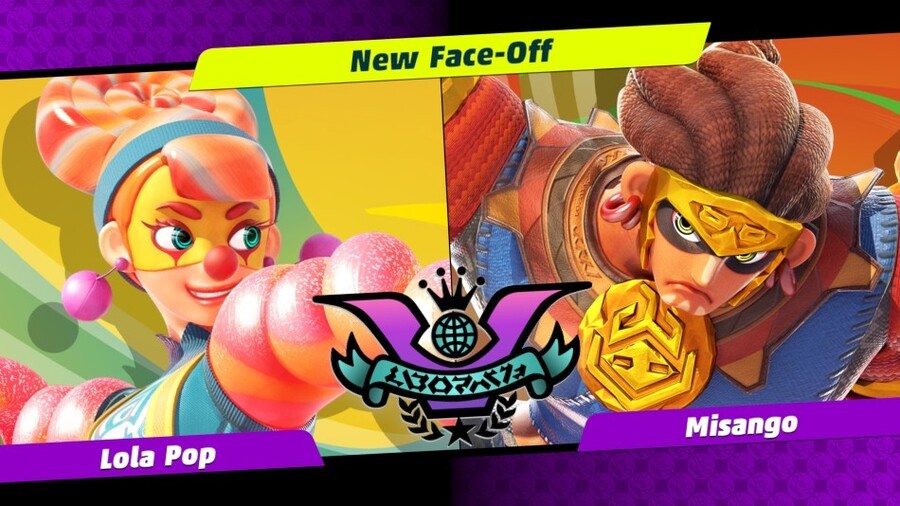 In a similar style to Splatoon 2's Splatfests, ARMS' Party Crash events have been giving players something different to sink their gloves into, keeping things fun and interesting. The good news for anyone wishing to take part is that the latest one is happening right now!
With Lola Pop and Misango starring as the event's featured fighters, the Party Crash will allow players from all over the world to join in, enjoy some fights, win points, and raise their Lab Level to earn in-game currency and badges.
For those not in the know, players can take part with any character they wish, although playing as one of the featured fighters can help to earn extra points. With bonuses for the ARMS you choose, as well as bonus periods that add new twists to the gameplay, these events are a good way to mix things up a little and try new techniques.
This timed event began today, 19th January at 9am GMT, and will end at 9am GMT on January 22nd. As ever, if you follow the ARMS news channel on your Nintendo Switch console, you should also find a news post talking about this event which will provide you with a bonus in-game badge.
Will you be punching your way through the Party Crash event? Let us know whose side you're on with a comment below.