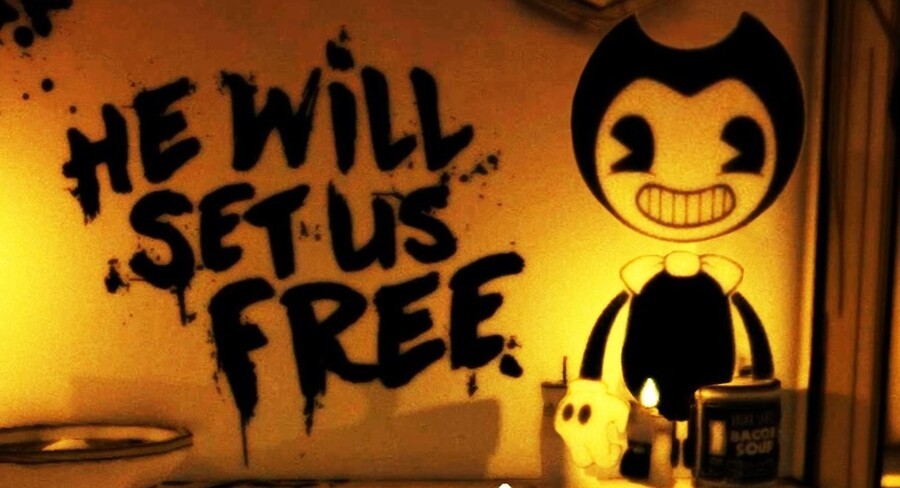 First-person horror has helped breath new and fetid life into the world of jump scares and virtual fear on other platforms, and now Nintendo Switch is finally getting in on the action. We've already got Layers Of Fear: Legacy, Outlast and Outlast II out later this year and now we've got one of the most unusual additions to the genre in the form of Bendy And The Ink Machine.
It's horror meets exploration meets puzzle solving, and it's one of the most intriguing indie games on our Nintendo Switch radar. It's been released episodically to critical acclaim on PC, and it's now making its way to consoles later this year. The official synopsis is giving us goosebumps already...
"Play as Henry as he revisits the demons of his past by exploring the abandoned animator's workshop of Joey Drew Studios. With twists and turns around every corner, "Bendy and the Ink Machine" is sure to thrill you... and decimate your childhood."
Let us know what you make of Bendy And The Ink Machine. There's certainly not many games on Switch that come close to this unusual combination...
[source youtube.com]