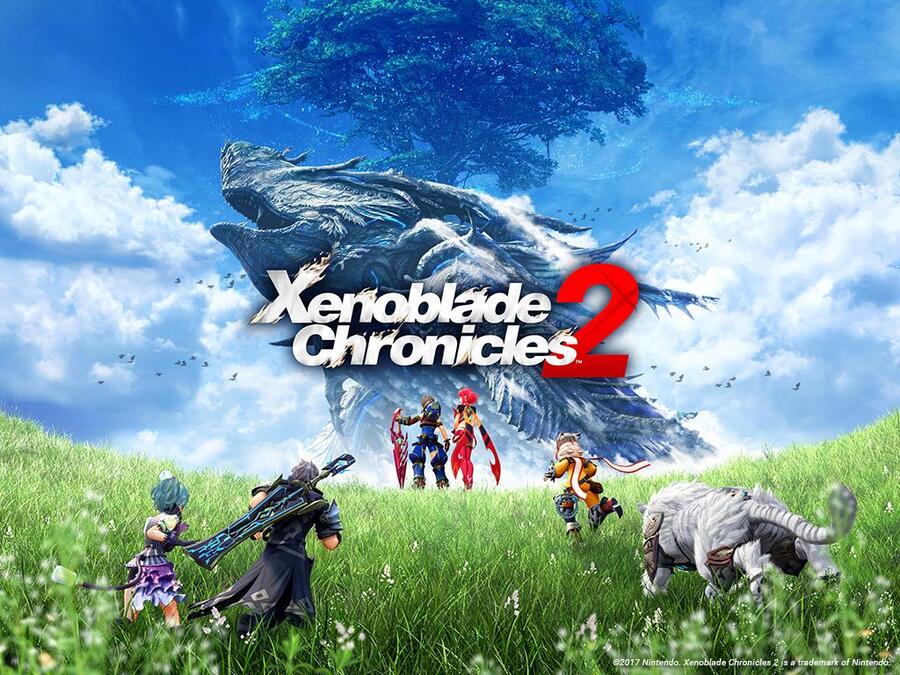 Last week's big release, from the perspective of many enthusiasts browsing Nintendo websites, was Xenoblade Chronicles 2. The UK chart results are now out, however, giving us a sense of this one's mainstream appeal - with the usual proviso that they don't account for eShop sales.
The end results is that Monolith Soft's RPG entered the UK charts in 19th place, which is rather modest by Switch standards. It beat the equivalent Xenoblade Chronicles X Wii U launch by nine places, but this result is another small reminder that it's not a significantly mainstream series; that's not surprising, it must be said.
Moving on, there are two big-hitters in the all-format top 10 for the Switch, even if Call of Duty: WWII is predictably number one once again. In 6th place there's Super Mario Odyssey, so that's still going well, and Mario Kart 8 Deluxe climbed 11 places to settle in 8th position. Perhaps as more Switch systems are bought as festive gifts these are the main games being picked to accompany them.
Next up for the Switch are Mario + Rabbids Kingdom Battle and The Legend of Zelda: Breath of the Wild in 27th and 28th places. 1-2-Switch is still hanging around, too, re-entering the top 40 to settle in 31st place.
Just two 3DS games (or one, depending on your perspective) made it into the all-format top 40 - Pokémon Ultra Sun and Ultra Moon finished in 24th and 25th, with Ultra Sun holding a narrow lead.
So there you have it - Nintendo's big-hitters are consistently holding top 40 places, though we're doubtful that Xenoblade Chronicles 2 will have the evergreen staying power of games featuring Mario or Link.
[source chart-track.co.uk]