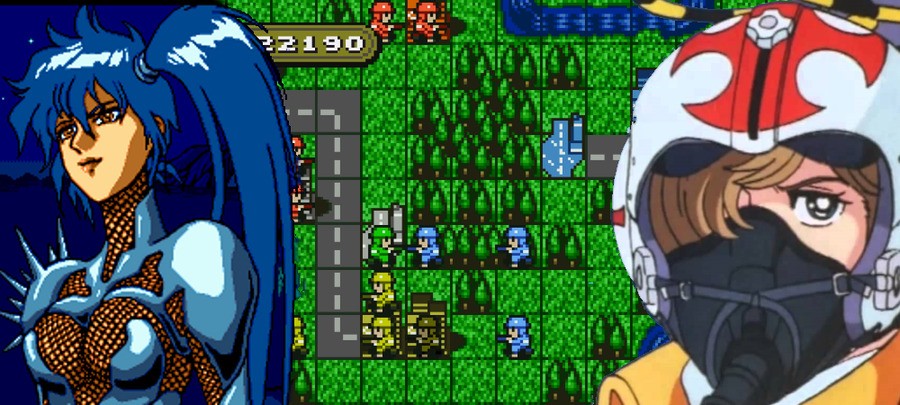 Once again the Super Nintendo community made sure that this was yet another Christmas to remember if you are still playing around with Nintendo's 16-bit wonder. Three major projects were completed and released in time for the Holidays, including a complete English translation for one major Nintendo franchise.
---
It is true we are currently utterly spoiled with the recent release of TINY METAL, but the fourth game of Nintendo's War franchise (Super Famicom Wars) remains something fans will surely not want to miss. With several individual maps released on the Satellaview broadcast service, the complete game was eventually released on May 1, 1998 via a Nintendo Power rewritable cartridge. 
Containing everything one would expect from such a late generation release, this game made the series' 10th anniversary proud by injecting 16-bit graphics, sound and even more humorous animations to the already solid Famicom and Game Boy entries. It is on the cusp of the series' 30th anniversary that Optiroc released the complete English translation patch that at long last brings down the language barrier that held this entry hostage to Western players for almost two decades. If you're a fan of the series be prepared to watch those hours vanish as you do your very best strategical thinking to move your infantry into enemy controlled territory.
---
A curious little JRPG gem that began life on the PC-88 and PC Engine CD (a version with exceedingly more fan service), Princess Minerva sees you in control of the titular royal lead along with her eight very distinct female bodyguards. Enter antagonist Dynastar and her own squad of eight all female (notice a pattern?) generals with the nefarious desire to turn every female in the kingdom into monster girls; with that you have the zany plot all setup and ready to go. 
The core gameplay mechanics are interesting and the script is filled with humorous dialogue between Minerva and her crew. The series was popular enough to warrant both a OVA and manga series, and in the middle of the golden age of the 1990s it is easy to understand why: it could appeal to a broad group with the added bonus of actually being a good RPG underneath all the fan service. Veteran translation group Dinamyc-Designs released the complete English translation patch on Christmas Eve.
This project is dedicated to the memory of Bo Bankson AKA Postman77, an active member of the community who sadly passed away due to life-long illness. So make sure you raise your Joy-Pad in his memory when you're playing this one.
---
Last but certainly not least PepilloPEV returns with the second SNES shmup MSU-1 audio enhancement patch, giving Capcom's phenomenal and timeless classic U.N. Squadron (Area 88 in Japan) a well deserved digital audio option. Kurrono and Relikk have already provided a couple of complete PCM sets, with arrangements of the soundtrack and the original CPS1 arcade game soundtrack respectively already up for grabs at the Zeldix forum. But like all MSU1 audio projects, the real fun begins when you realise the possibility of replacing the whole thing with the Top Gun soundtrack by way of just a few technical steps. Kick the tires and light the fires indeed.
---
Solid evidence that even decades later the Super Nintendo keeps passionate fans working hard, in a particularly epic year for Nintendo's world conquering 16-bit home console. Did Santa perhaps leave you a SNES Classic Mini under your Christmas tree? Do you have such traditions as hooking up your old SNES and giving Konami's Batman Returns a spin like this NL retro contributor? The comments section below is open for business so light it up with your finest SNES Christmas memories.