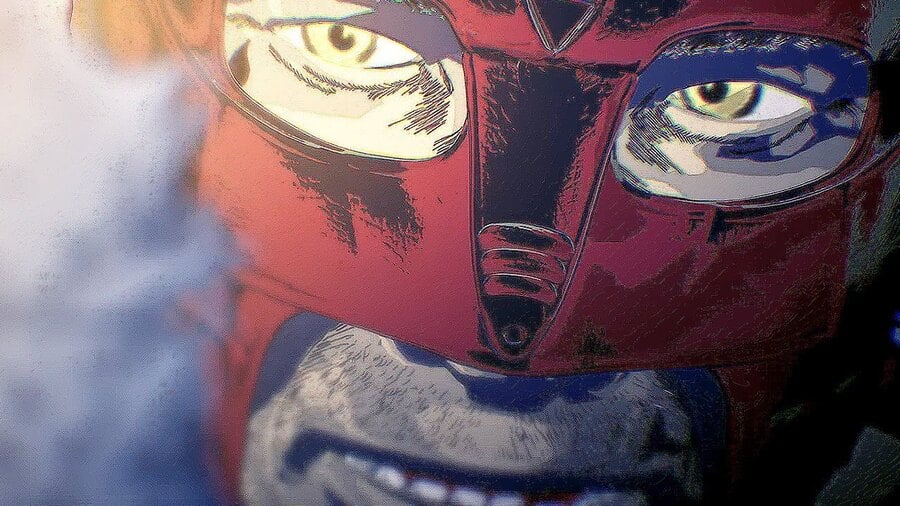 Travis Strikes Again: No More Heroes was something of a shock announcement for Switch, but now we know it's coming the hype is most definitely real. We imagine the game will top many a Switch owner's wish-list, and the good news is that designer Goichi "Suda51" Suda is taking this project very seriously indeed.
In an interview with Famitsu he revealed that development is going well, and that his team is currently working on making the game playable with a single Joy-Con controller:
Our direct task right now is to make it playable with just one Joy-Con controller and also to make it feel as good as No More Heroes, but there are also many old games that can be played really well even with few buttons, so I think the challenge is worthwhile. Also, this is a serious love call, but in order for Travis to be able to appear in Super Smash Bros. someday, I'd like to have simple controls (laughs).
Suda51 also explains why he picked the Switch as the game's platform:
I feel Travis Touchdown is one of the important characters that makes me want to create a sequel for, and thankfully he's been loved by all players from both inside and outside the country. When wondering when the chance to make a further sequel would come, after the work on Let It Die calmed down, I learned about the Nintendo Switch. I instantly felt, "This console might have good compatibility with No More Heroes!" The past games also did well with the Wii Remote, and I feel the same appeal with Switch's Joy-Con.
How do you feel about Travis Strikes Again using just one Joy-Con? Are you hoping that a more complex control system will be available when using two Joy-Con together, or using the Pro Controller? Let us know with a comment.
[source nintendoeverything.com]