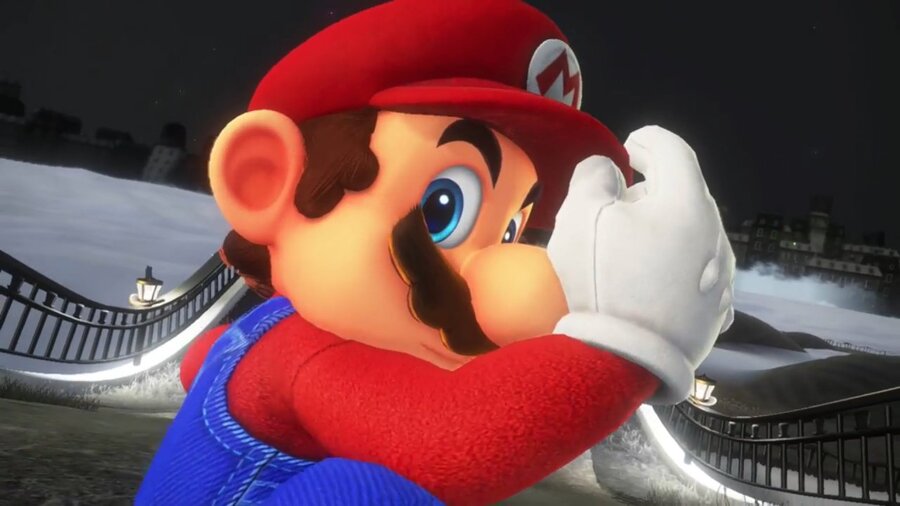 It's Nintendo Download Update day, and this one is arguably one of the biggest of the year. We have Nintendo's main man making his full 'main game' Switch debut, of course, while there are also a number of rather tempting download options on the table. Let's get to it.
Switch Retail Downloads
Super Mario Odyssey (Nintendo, $59.99USD) - A huge release for the Switch, as Mario returns to the 'sandbox' approach that helped establish his three-dimensional credentials. It's a sizeable and incredibly inventive adventure, while also supporting co-op and offering an 'assist mode' for those that need a helping hand. Cappy certainly transforms the game, and we gave it top marks in our Super Mario Odyssey review. Available from 27th October.
Nights of Azure 2: Bride of the New Moon (Koei Tecmo, $59.99USD) - This action RPG series is perhaps rather niche outside of Japan, but it's a welcome addition nonetheless to the Switch retail scene. It's had some mixed reviews on the PS4, for example, but we'll endeavour to check it out on Switch.
Monopoly (Ubisoft, $39.99USD) - One of the first games Ubisoft actually announced for the Switch, it's now finally ready to make its entrance. Yep, it's virtual Monopoly, though you can also customise rules and play shortened Special Goals games if you or the system's battery are running out of time. Available from 31st October.
Cartoon Network: Battle Crashers (GameMill Entertainment, $39.99USD) - Previously on 3DS, this beat 'em up-style title takes various IPs from the famous network and mashes them up into one adventure; it can be tackled solo or in local co-op. Available from 31st October.
Monster Jam: Crush It! (GameMill Entertainment, $39.99USD) - Based on the PS4 and Xbox One title from 2016, this chaotic racer features more than 30 maps covering forest, desert, winter and farm environments. You'll also find 84 skill challenges and 12 "authentic" events. There are also 6 officially licensed Monster Jam stadiums included, if you're keen on that kind of thing. Available from 31st October.
Switch eShop
Poi: Explorer Edition (PolyKid, $29.99USD) - A game "inspired by the cheerful classics of 3D platforming", this particular edition also includes an unlockable soundtrack and digital artbook, new outfits, Joy-Con motion controls and support for HD Rumble. You can see the first 20 minutes with developer commentary right here.
Splasher (Plug In Digital, $14.99USD) - A colourful and fast-paced platformer, you use various inks and resources to 'splash' walls and surfaces in order to traverse environments and tackle enemies. Along with the standard mode there are also Time Trial and Speedrun options with online leaderboards, too, so the most talented players will have a chance to show off. We'll let you know what we think in a review.
Moon Hunters (Kitfox Games, $14.99USD) - Quirkily described as a "co-operative personality test RPG", you create your own legend and explore a mystical Mesopotamian-inspired world that's different every time you play. It supports up to four players locally and this Switch iteration includes the Eternal Echoes DLC. We'll take the test and bring you a review.
Violett (Forever Entertainment, $9.99USD) - A title actually released in 'remastered' form way back in December 2013 on Steam (PC); it's a point-and-click title that certainly strives the catch the eye with its visuals and art design. We'll point out whether it's worth a purchase in a review.
Time Recoil (10tons, $13.99USD) - Another top-down twin-stick shooter from the Finnish developer. In this one killing the baddies triggers time slowdown, and additional kills extend the slowdown period and charge a special move. The more the player is able to kill the more powerful the special move becomes, all the way to a full time freeze. We'll take our time and let you know what we think in a review.
King Oddball (10tons, $4.99USD) - You take control of a boulder (the King of boulders it would seem) with the aim of using your ridiculously long tongue to lick up other, smaller boulders, before launching them at tanks and helicopters. Despite sounding like something we've made up for the world's earliest (or latest) April Fools article, the game is very much real and actually looks like a whole lot of fun. Available from 30th October.
Zombie Gold Rush (Amazing, $4.99USD) - This one sees you jumping into various cars and shooting down waves of zombies from a top-down perspective, collecting a whole lot of cash in the process. Screenshots of the game suggest that you will be able to upgrade your vehicles in a garage, spending the gold you earn to do just that, and it would also appear that leaderboards will be present to showcase your highest scores. We'll get into gear for a review.
Mutation Nation (HAMSTER, $7.99USD) - Another beat 'em up to consider, and an ACA Neo Geo release that didn't previously arrive in its more basic form on the Wii Virtual Console. It's pretty simple; Ricky Jones and Johnny Hart (could they be even more '90s, we do wonder) come down "the hood" to clean up mutated freaks off the streets, fist-in-the-face style.
Switch eShop Demo
Piczle Lines DX (Rainy Frog, free)
Heroes of the Monkey Tavern (Monkey Stories, free) - Available from 31st October.
3DS eShop
Creeping Terror (Aksys Games, $8.99USD) - 3DS owners don't entirely miss out on spooky releases, as this one has you exploring an "abandoned mansion deep in the forest" while trying to survive being hunted by a beast.
Worcle Worlds (Lightwood Games, $9.99USD) - From a studio that specialises in word games, this looks like a potentially fun spin on the genre. You shoot balls into bubbles to form words in order to clear letters off the screen, with bonuses for multipliers and speed being of the essence. Ten game worlds are promised along with a Battle Mode for local and online play.
Halloween Night Archery (Petite Games, $1.99USD) - The name pretty much says it all, as this is a themed archery title in which you aim to hit targets at various distances.
New Nintendo 3DS eShop
GALAXY BLASTER CODE RED (RCMADIAX, $1.49 / $1.99CAD) - A basic shooter in which you try to hold off various foes descending from the top of the screen.
---
As always Nintendo of America wants you to browse the eShop and check out the official sales and deals website for discount details.
There are some big choices this week - let us know what you'll be downloading in the poll and comments below.