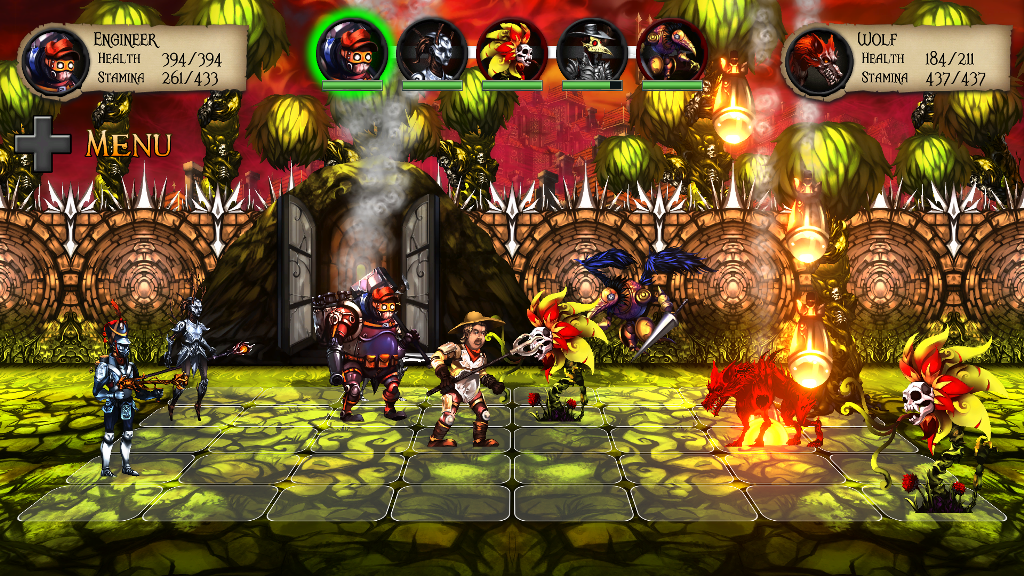 Regular readers of our sister-site Push Square probably know the name Luc Bernard, a British game designer well known for highly stylised and intriguing games. A recent project through Arcade Distillery - a studio with some familiar names in its roster - is Plague Road, and pleasingly it's coming to the Nintendo Switch.
It's described as being centered around "strategic turn-based combat w/ roguelike progression"; it was released earlier this year on PC / PS4 / Vita after a successful Kickstarter campaign. Set in a world engulfed in disease, as a doctor you seek survivors to help but also recruit them to build up your farm or accompany you on your travels and assist you in combat. There are four regions, five 'types' of survivors and plenty of challenges to face as you head for the end goal.
Bernard has kindly given us exclusive early footage and screenshots of the Switch version - it was shot off-screen to demonstrate how it is running on Nintendo's hardware. Check it out below.
The target is to release the game in November, but that'll naturally depend on approval and scheduling. Bernard also confirms that touchscreen play will be supported, for those that prefer those controls in handheld mode.
It was also confirmed this week that the studio's most recent release, Mecho Tales, is in the works for Nintendo Switch; it's a sidescroller / shooter that looks rather interesting.
Let us know whether you like the look of Plague Road on the Nintendo Switch.