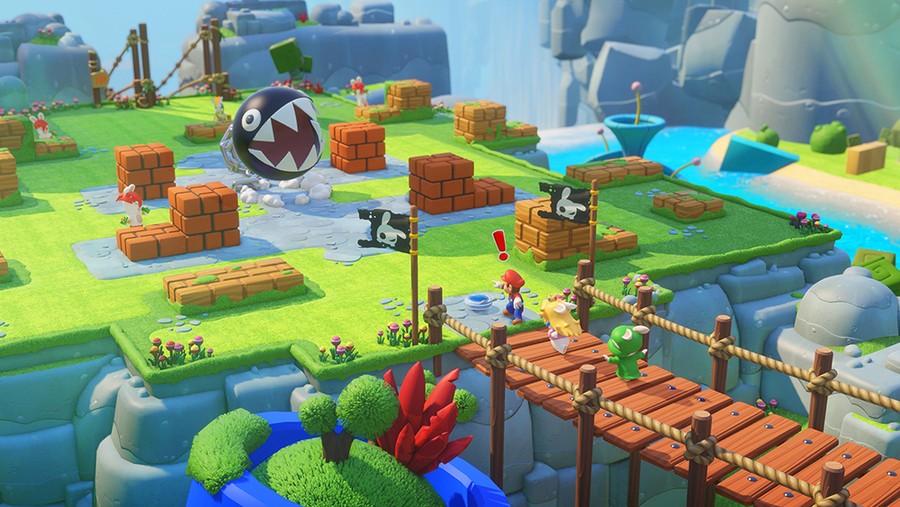 Despite some early concerns about Ubisoft's turn-based tactical combat game Mario + Rabbids Kingdom Battle, it turned out to be a great experience and worthy of picking up. 
Naturally, comparisons were drawn by many to the popular alien invasion strategy series X-Com, which began in the 1990s and was recently rebooted for a new generation. Such a comparison was valid as It seems that Julian Gollop, the creator of the original X-Com, was asked if he could work on the project by Ubisoft's Davide Soliani.
Speaking to PCGamesN, Julian Gollop said:
The creative director Davide Soliani is a friend of mine from Ubisoft. When I was at Ubisoft Sofia he was, and still is, working for Ubisoft Milan and I visited him a couple of times. We had conversations about project ideas… he was a fan of my previous games, like Laser Squad [Nemesis] and stuff like that, and he was really into his strategy and turn-based ideas from the beginning.
Then it appears that Soliani rang Gollop asking if he wanted to work on the project with him:
I didn't know at the time that the project he was talking about was Mario + Rabbids, he couldn't say what it was. Nevertheless, had I been at Ubisoft I may have worked on it.
Gollop was employed at Ubisoft between 2008 and 2012, and worked on the strategy title Ghost Recon: Shadow Wars for the 3DS. He's now keep busy by developing X-Com style game Phoenix Point.
[source pcgamesn.com]