The packaging for Super Mario Odyssey's amiibo has revealed three brand-new kingdoms for the game.
Lake Kingdom, Snow Kingdom and Mushroom Kingdom are now confirmed as appearing in the forthcoming Switch adventure, although no imagery is shown so we only know the names at present.
The amiibo themselves are Mario, Bowser and Princess Peach, all in wedding attire. They're available individually or as a three-pack combo. You can have a gander at them below.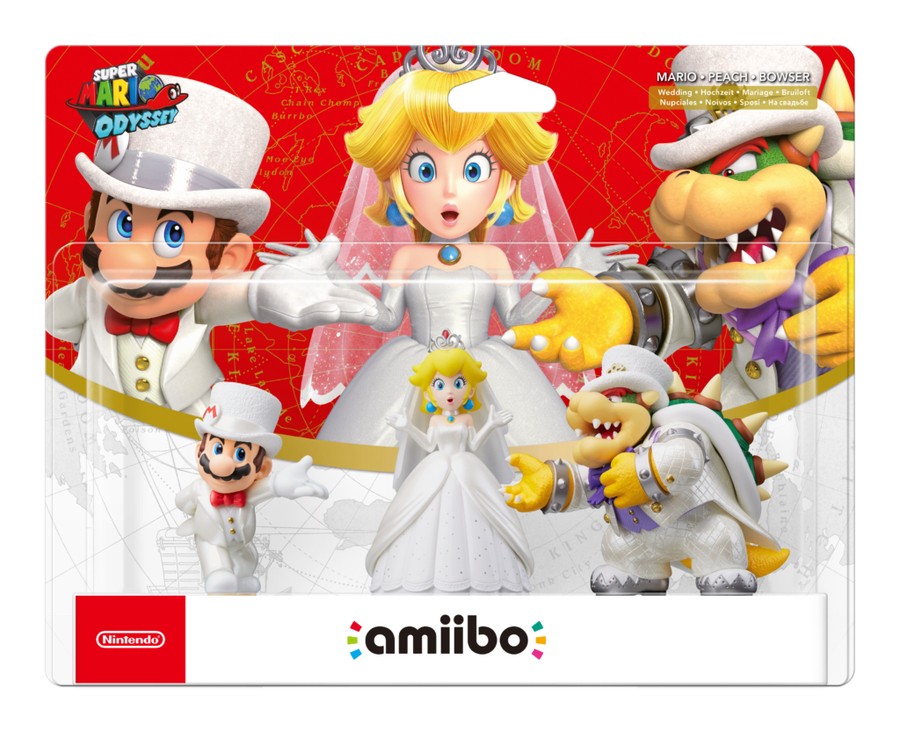 Super Mario Odyssey launches on October 27th. Excited yet?