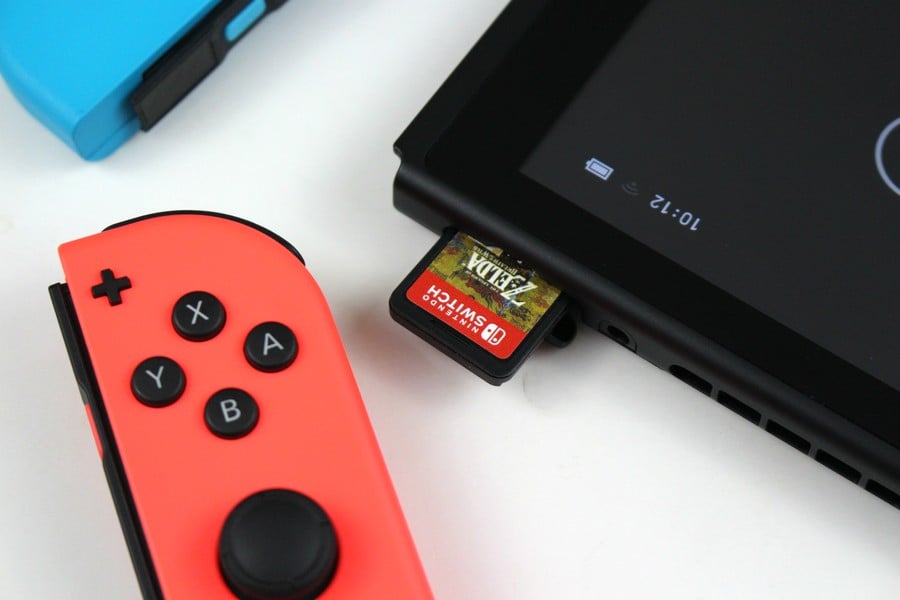 As soon as the Switch arrived in stores we saw the inevitable start of homebrew and hacking efforts as coding enthusiasts see what can be done with the hardware. It often takes a while for discernible progress to be made, but there have been some early landmarks for that community, including a recent claim to have accessed the system's 'kernal'.
It's now emerged that a group called BigBlueBox has successfully dumped Switch game cartridge ROMs, albeit for the majority they're inaccessible and hard to find - various forums are sensibly avoiding any links to the files. Among the ROMs there are big-hitters like The Legend of Zelda: Breath of the Wild, Mario Kart 8 Deluxe, and ARMS.
One key point to highlight is that while the ROMs have been successfully dumped off cartridges, they're currently unusable, with no way to run them on Switch hardware. It's not actually uncommon for ROM dumps to emerge as an early step in hardware hacks, but often the apps and means to use them on the systems don't emerge for months or even years.
There is a sense that multiple groups working to hack and manipulate the Switch are eager and making some progress, especially after various 'successes' on 3DS. As mentioned previously, Nintendo is offering financial incentives to hackers that highlight and resolve exploits in the Switch, and there are the usual ethical concerns. Even if you decide to push outright piracy aside as a motivation, producing exploits for homebrew can have major financial and business implications for various companies, including Indie developers.
Nintendo will no doubt be monitoring the progress of various groups closely; it seems we could be in for another generation of tit-for-tat between hackers and system updates.
[source neogaf.com]