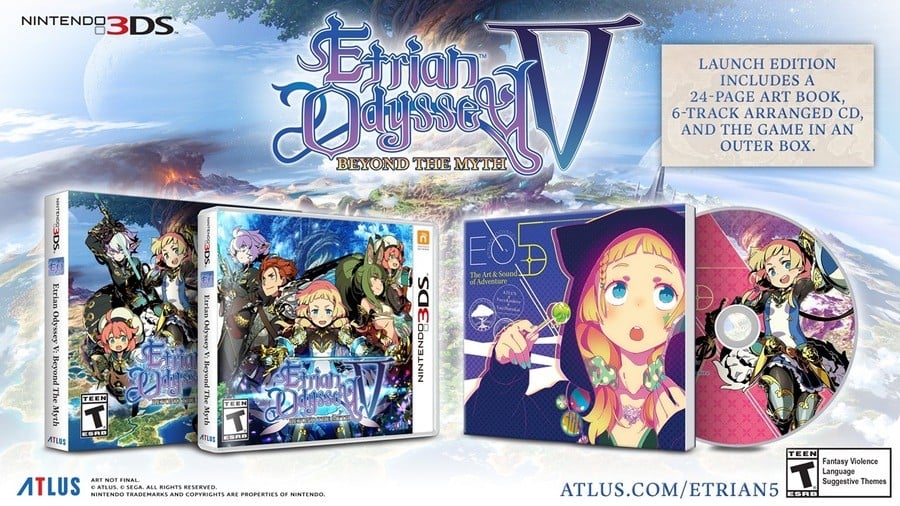 Atlus has revealed the contents of the Etrian Odyssey V launch edition, which will come as good news to those of you who just can't get enough of your limited edition packaging.
When the 3DS title launches later this year you'll get a 24-page art book containing "beautiful character art and concept sketches by the illustrious Yuji Himukai." Also included is a 6-track music CD featuring songs composed by the one and only Yuzo Koshiro (Streets of Rage, Revenge of Shinobi, ActRaiser).
Last but not least, there's the outer box, which "protects the precious treasures it holds within."
In addition to this news, Atlus has released another trailer for the game which focuses on the talents of the Dragoon class:
Wil you be ordering one of these editions? Post your thoughts below.