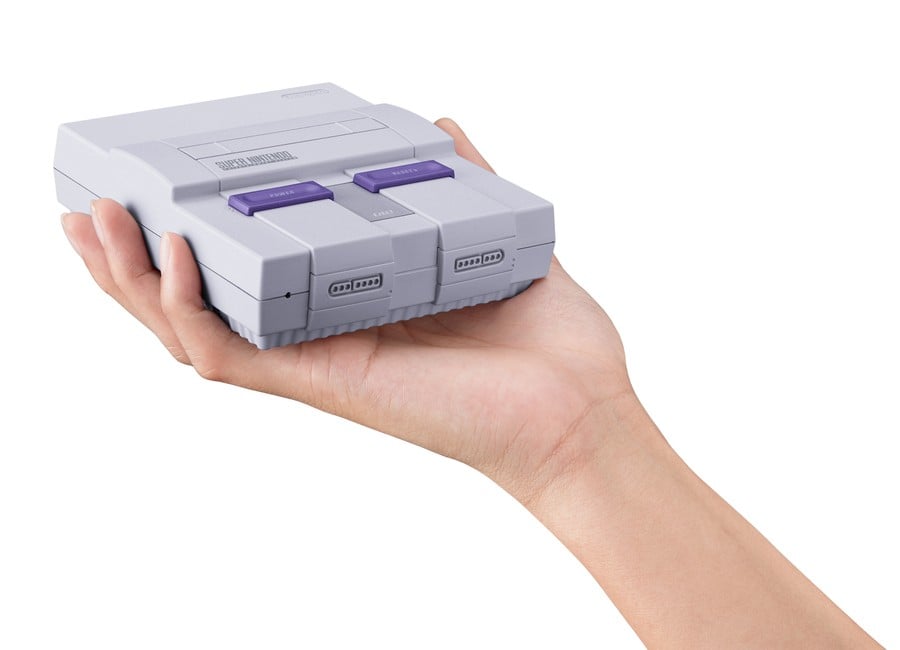 With today's announcement of the Super NES Classic Edition (NA) / The Nintendo Classic Mini: Super Nintendo Entertainment System (PAL), Nintendo has generated a lot of buzz online. After the availability issues with the NES Mini in 2016, however, the scramble for pre-orders is sure to be intense; at the time of publication some UK retailers have gone live (and in one case already sold out), but we're waiting for North American equivalents.
Nintendo, for its part, has tried to offer some reassurance that it is aiming to meet demand, but in a statement to Kotaku has also made it clear that the system is only currently planned to ship in 2017.
We aren't providing specific numbers, but we will produce significantly more units of Super NES Classic Edition than we did of NES Classic Edition.
Super Nintendo Entertainment System: Super NES Classic Edition is currently planned to ship from Sept. 29 until the end of calendar year 2017. At this time, we have nothing to announce regarding any possible shipments beyond this year.
Our long-term efforts are focused on delivering great games for the Nintendo Switch system and continuing to build momentum for that platform, as well as serving the more than 63 million owners of Nintendo 3DS family systems. We are offering Super Nintendo Entertainment System: Super NES Classic Edition in special recognition of the fans who show tremendous interest our classic content.
It's positive and negative news, then. While some of us argue Nintendo should keep making these Classic systems until demand dries up, it seems that the company feels differently.
As an additional detail, it seems the controller will have a longer cable than the NES equivalent.
https://twitter.com/jasonschreier/status/879409649077952512
What do you think of these remarks from Nintendo?
[source kotaku.com]