It's not even been a year but the NES Classic Edition and it Japanese equivalent, the Classic Mini Family Computer, have been on quite a wild ride. From the surprise announcement out of the blue, to being sold out from day one, to being hard to find after launch, enduring various hacks and exploits, to its surprisingly quick retirement, the little boxes of nostalgia just keep making headlines.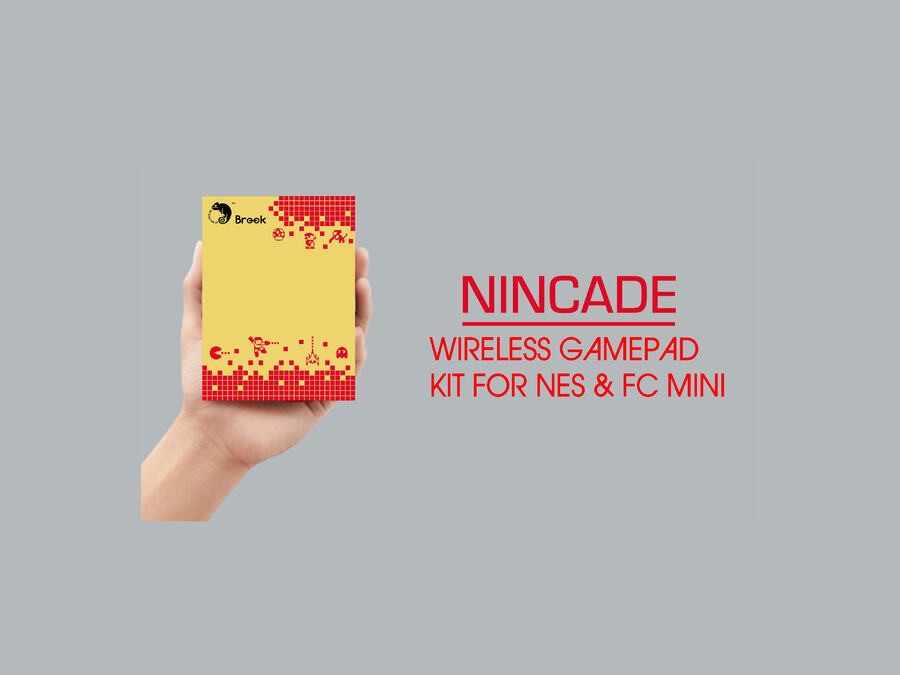 Time for one more. A new upgrade kit has been announced that lets you use a Wii Remote, Wii U Pro Controller, DualShock 4, iCade and other controllers on your Famicom Mini, or NES Classic Edition. While there have been wireless options available for the NES Classic for some time now, some better than others, this option is a permanent hardware upgrade that may increase the value of the Mini even further.
The news is even better for Famicom Mini owners, like me. There has been no other option so far except to use the shrunken-down, permanently attached controllers hardwired to the unit. Though I did see a Famicom Mini for sale in the wild about three times in Japan, other than the useless but cool looking Famicom Mini Disk Box and some carry cases, no controller or other peripheral options were available. But now there is an alternative for us!
Brook Accessory, from Taiwan, has developed a piece of kit called Nincade. It's basically a small bluetooth receiver that you install in your Mini (NES or FC) which can then pair with practically any controller, including those for the Wii. Installation does require you to open you Famicom (or NES) Mini, as obviously there are no ports available. There are only a few steps to follow: Open the machine, detach the controller cables, attach the Nincade to the Mini and close 'er up. The coolest part is that to pair the controller you have to enter the Konami code! If you don't know it by now, there's no helping you. 
If you want to add a permanent wireless feature to you Mini, possibly increasing its value, and finally get the best controller option for you, it might be worth checking out. It costs $30USD and is available now - I give the Nincade a test drive, as well as a walkthrough of the installation process in the video below. Check it out to see the Famicom Mini do tricks it was never meant to.
For more info, visit the Brook Accessory website: http://www.brookaccessory.com/NINCADE/list.html
If you liked this video be sure to check out Gaijillionaire's Club for more things retro, Nintendo and Japan.