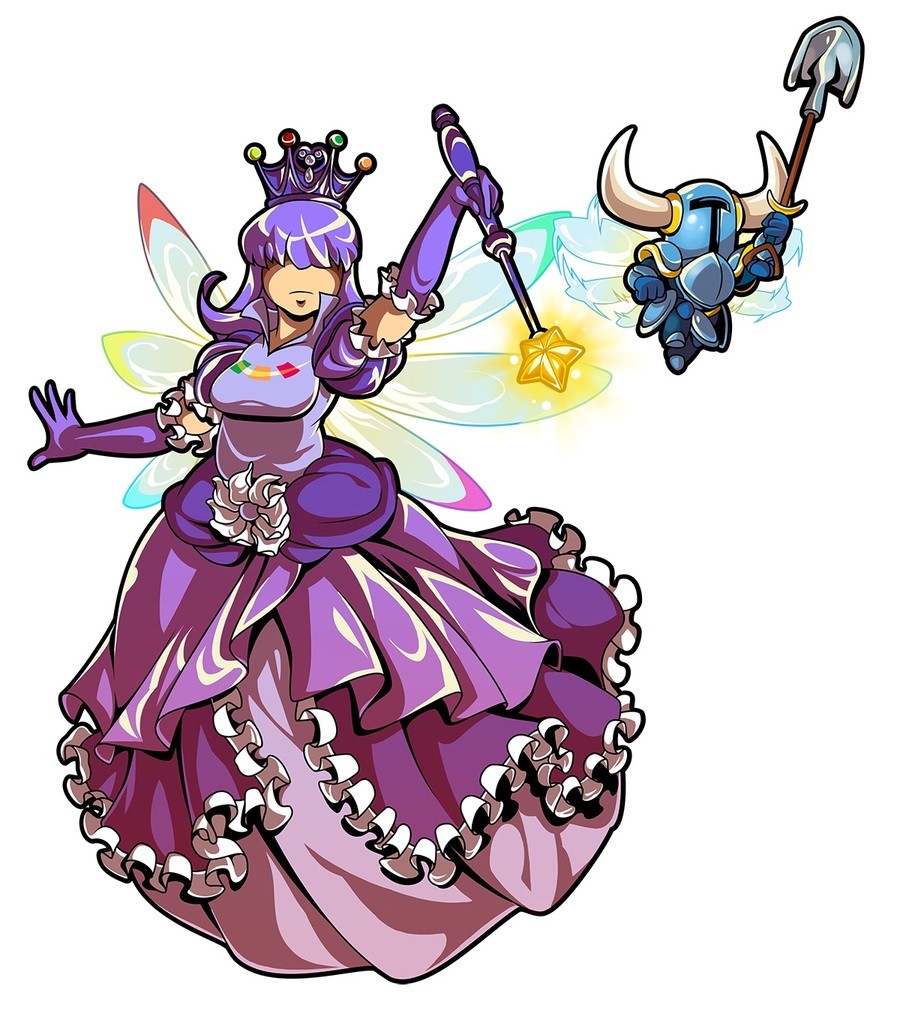 The Shovel Knight amiibo was rather notable for being the first amiibo figure to come from an indie developer, and it brought a solid amount of content, too. Customizable characters, extra relics, new stages, and co-op mode. Now, with the impending release of Shovel Knight: Specter of Torment, it seems that the shovelrous amiibo will be receiving a little more functionality.
Yacht Club Games just revealed Madame Meeber and the Fairy of Shovelry, a new feature which will be available across all three story campaigns. Depending on who you're playing as, Madame Meeber will show up in the Village, Potionarium, or Tower of Fate, and give you the fairy of shovelry to follow you around on your adventure. It doesn't have any gameplay benefits (or hindrances), but it'll be nice to have some company on some of the game's more grueling stages. The fairy will be added with the upcoming Treasure Trove update, meaning it'll be available at launch for the Switch and in April for Wii U and 3DS.
What do you think? Are you looking forward to the new campaign? What other functionality would you like the amiibo to have? Share your thoughts in the comments below.
[source yachtclubgames.com]