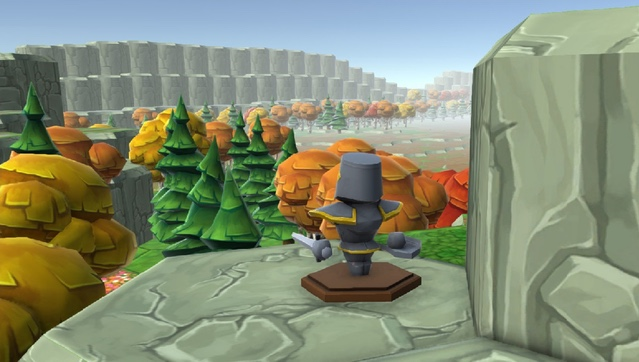 During its Nindie Showcase prior to the launch of Nintendo Switch, the big N stated that it was adjusting its approach to curate eShop content, making a big play of exclusives (full or timed) and unique content. After the open door policies of the Wii U eShop it's certainly a change of approach in the early months of the project.
Prismatic Games, not necessarily wisely, has shared a couple of details on Nintendo's early policies and approaches to the 'Nindie' scene. This is the developer behind Hex Heroes, a Kickstarter project planned for Wii U eShop, and two key takeaways address a lack of information on dev kits and a policy of no ports in the first six months of the store.
Let us be clear, at this time, Prismatic does not have access to the Switch development kit. Few devs do, in fact. We met briefly with Nintendo at the Game Developers Conference in San Francisco but they didn't go into specifics about how to obtain a dev kit. As they've been saying publicly, they're being selective and want to curate the content on the Switch more. If you're concerned about our absence from the Nindie showcase, fret not - Nintendo will pretty much only feature games that have already made their way through, or are in the middle of the certification process.
Nintendo is being specific about Switch releases: No ports within the first ~6 months/launch window. This is somewhat of a plus for us because Hex Heroes cannot directly be ported to the Switch anyway; it will require some design changes.
The developer is planning to pitch Hex Heroes on the Switch - to Nintendo - within a month.
An update was also given on when Hex Heroes will finally arrive, and the good news is that it's close to submission for release on Wii U - it'll have less content than expected on day one, but subsequent free updates will then bring it up to scratch.
We currently plan to begin the certification process within a few weeks! In order to meet that deadline, we'll be cutting back on some classes and other content as a result, to be released over time for free (think Splatoon). Hex Heroes will launch with the Knight, Worker, Rogue, Scout, and Mage classes, while the more complex classes, the Seraph, Necromancer, and Elementalist will be rolled out later, one at a time, into a more balanced and stable build. Five worlds were planned for release as well, but we're scaling that back to 3 for launch, with the other 2 being free to download as well.
Think of HH on Wii U like a work in progress as we implement polish and balancing while we prepare Hex Heroes for Switch. With the various classes, monsters, and ways to play, there's a considerable amount to fine tune. We also want to simultaneously launch HH on Steam through their Early Access program. This would further enforce the idea that the game is being tweaked and balanced and updated frequently. (And to our beta backers, we'll still get a build out to you before we release on Wii U and Steam)

This method of launch will ensure the Switch will see the most polished version with all past updates and even some exclusive content to make it more than just a direct port!
The developer's comments are an interesting expansion on Nintendo's stated curation policy, though it's not being applied particularly consistently. There are ports in the first six months of the eShop line-up on Switch, albeit not a huge number - we have the trio of titles from Tomorrow Corporation landing this week. Some games, such as Axiom Verge, are having a hard time getting approval nevertheless.
Are you a fan of this curation approach to the Switch eShop?
[via kickstarter.com]