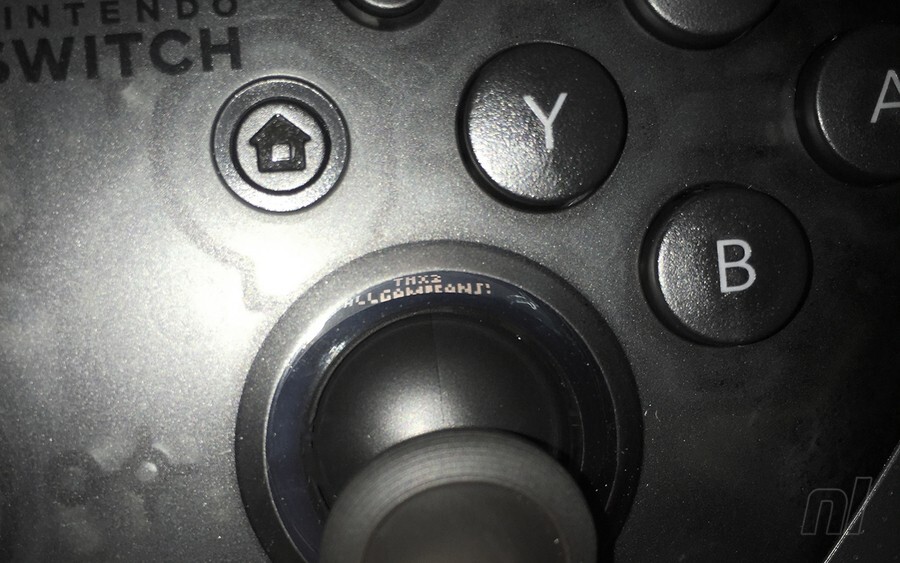 You'd think that now Nintendo Switch is finally in the hands of game fans that we would know everything about it. However it seems Nintendo have left at least one little secret for players to discover all by themselves.
If you were one of the many launch day buyers who picked up a Switch Pro Controller you are in for a little treat courtesy of Nintendo as spotted by eagle eyed twitter user @geo_stream:
We found this a little hard to believe ourselves, Nintendo leaving a message reading "THX2ALLGAMEFANS!", really? However after quickly grabbing our own Pro Controller we can confirm the case as the photo above proves - amazing.
Great job Nintendo, we salute you.
[source twitter.com, via gonintendo.com]