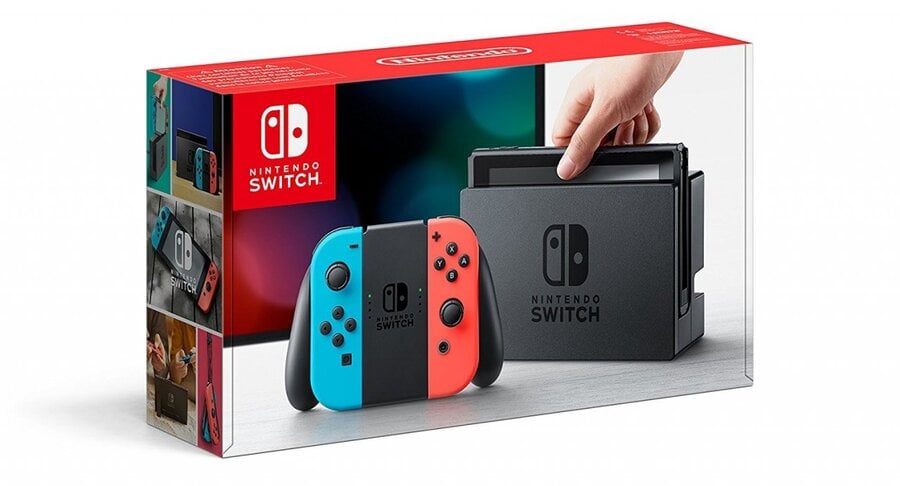 There have been good arguments in favour of the high intensity / short turnaround reveal and launch of the Nintendo Switch. The preview trailer - in October 2016 - got plenty of attention and seemed to be effective, gaining plenty of traction on social media and YouTube. The full mid-January reveal also did some things very well, such as introduce the system in greater detail, showing off a range of games, the Joy-Con controllers and more. That Presentation could have done some things better, naturally, but it wasn't bad.
We believed, and said as much in quite a few articles and editorials, that Nintendo would follow-up with a Nintendo Direct or information drop in early-mid February to cover key details not yet revealed. Towards the end of January we wrote about big areas we still expected details on ahead of launch, and so far only a couple of minor points have been addressed in roundabout ways by Nintendo. We still have no idea how the eShop will look, the Virtual Console hasn't been mentioned in a meaningful way, and then there's the touchscreen and the user interface.
Yet, of course, that final area has now emerged, but through scruffy off-screen shaky-cam videos. In fact, there's been an unboxing, which you can see below if you're so inclined.
Oh, Nintendo.
So there's the UI and the early setup, as the leaker in question doesn't have any games. The claim is that it was an order sent early by a retailer, but whether that's true or not this was always going to happen - we're at the stage where stock is arriving in warehouses and getting distributed to stores for launch, so at some point one was going to go on a little trip to someone's house.
Of course, videos like this would be irrelevant if Nintendo hadn't prioritised the wrong things over the past few weeks. Official websites for the system have gradually become a little fancier, there have been plenty of tweets and social posts, but so little information that fans still want that it's been an utterly bizarre period. Nintendo could have capitalised on excitement with a stylish Switch Direct, or even just fresh videos and information pages doing the same thing - though a 'Direct'-style live stream would have generated more buzz. Catered to the company's biggest fans, who also happen to be among those splashing out on launch day units, this content could have showed off the UI, eShop design and told us what's happening with the Virtual Console.
We thought this would have happened by now, so as the days drifted by there was a crushing inevitability to systems getting into the wild early, somehow, and the opportunity being lost. Nintendo, oddly, has utterly failed to control the messaging and representation of these aspects of the Switch.
We can't really fathom why, and it's a pity that the company has been so slack in doing this. It's all a far cry from that wonderful video titled 'Wii U Premium Pack Unboxing Ceremony', in which former company President appeared in a 'Wii U Direct' and delivered a charming performance in showcasing what prospective system owners would find in the box, for example.
In addition to this, Nintendo has been a bit strange in some of its rules with press units. While this isn't quite like our approach to the related hardware embargo, as has been self-evident, we can appreciate the point being made by our colleagues at Eurogamer, poking fun at the current - agreed upon - restrictions.
All of this - the mystery around some key features less than two weeks from launch, the leaky videos, and the general teasing / mockery of some of this online - are unnecessary. It could have all been easily avoided, yet here we are.
Hopefully Nintendo will still get into more useful Switch details ahead of launch, and that'll help re-shape the narrative while adding to excitement in the next two weeks. It's also worth noting, of course, that a lot of this - the 'first unboxing' and so on - will be long forgotten once the system lands, such is the nature of the internet. In addition the broader range of people loosely interested in Nintendo - and not 'hardcore gamers' and company followers - are probably unaware of all these shenanigans. For many what they know of Switch will have been in newspapers and TV commercials, areas in which we'd suggest Nintendo's actually been on its game over the past month.
With that in mind, perhaps the past few days have just been a reminder that Nintendo, for all of its brilliance and quirkiness, can still befuddle and frustrate us in equal measure.