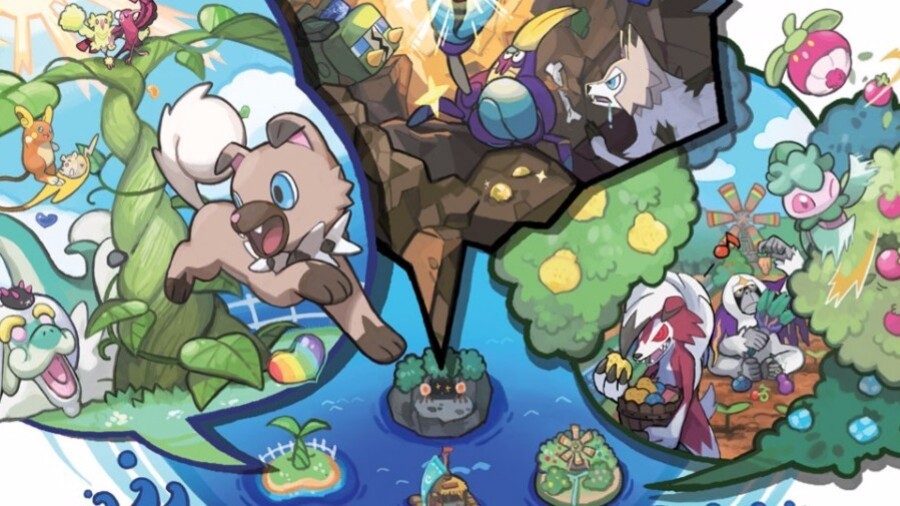 A new global mission has gone live in Pokémon Sun and Moon, with the objective being to earn as many Battle Points as possible at the Battle Tree. The event ends at 23:59 UTC on March 13th.
The goal is to reach 250,000 Battle Points. If this goal is reached, PGL members will earn 4,000 FC while non-PGL members will earn 2,000 FC. If 500,000 BP (or more) are gained, PGL members will bag a Heavy Ball. Simply taking part earns PGL members earn 5 Rare Candies.
Here's the full PR:
A new global mission hosted at the Pokémon Global Link has begun. The goal for this global mission is to earn as many Battle Points at the Battle Tree as possible during the time period. Build your best team in Pokémon Sun and Pokémon Moon and start winning Battle Tree matches to earn those Battle Points. This global mission begins on February 28, 2017, at 00:00 UTC and goes until March 13 at 23:59 UTC.

To join a global mission, first enter Festival Plaza in your Pokémon Sun or Pokémon Moon game. Head into the castle and speak to the receptionist on the right. She'll let you join the global mission and guarantee that the Battle Points you earn will count toward this global mission. Then, head to the Battle Tree at the north end of Poni Island. Choose your format of choice to battle in and start challenging as many Trainers as you can. These battles are some of the toughest in Alola, so come prepared with your best team!
Remember that you can use QR Code Rental Teams that other Trainers have posted to the PGL in the Battle Tree. To get you started, we've created teams for the Single Battle and Double Battle formats for you to try out. The Single Battle team features Salamence, Aegislash, and Tapu Lele—a popular combination of Dragon-type, Fairy-type, and Steel-type Pokémon, all of which are built for incredible offense. The Double Battle team relies on Snorlax's strong Belly Drum and a sneaky Lv. 1 Mimikyu, along with Araquanid and Marowak to add more power. There are a lot of fun QR Rental Teams to play with, so try out several to see which suits your battling style the best.

After collecting Battle Points, return to Festival Plaza and talk to the receptionist. At this point you'll use Game Sync to add your Battle Point tally to the grand total. Be sure to Game Sync after earning BP in the Battle Tree, but before the global mission ends on March 13 at 23:59 UTC! Note that you will not lose the Battle Points you've earned in the Battle Tree.
The goal for this global mission is for all Trainers to earn a combined 250,000 Battle Points. If the goal is reached, PGL members will earn 4,000 Festival Coins, while Trainers who do not belong to the PGL will earn 2,000 Festival Coins. If the goal is not reached, the participation prize will be 400 Festival Coins for PGL members, and 200 Festival Coins for Trainers not registered at the PGL.

Remember that a PGL account is free, and you have until the end of the global mission time period to create an account and sync your game to earn the bigger bonus. Sign up for a PGL account today!
Check out How to Participate in Global Missions if you'd like a more detailed walkthrough on how to join the fun.

Good luck in the "Get BP at the Battle Tree" global mission! Remember to use Game Sync by March 13 at 23:59 UTC to get your BP counted toward the grand total.

PGL Global Mission Prize Summary

Goal Not Reached (<250,000 BP):
• PGL members earn 400 FC
• Non-PGL members earn 200 FC

Goal Reached (250,000+ BP):
• PGL members earn 4,000 FC
• Non-PGL members earn 2,000 FC
Bonus Goal Reached (500,000+ BP):
• PGL members earn Heavy Ball

Individual Contributor (3 BP, goal does not have to be met):
• PGL members earn 5 Rare Candies