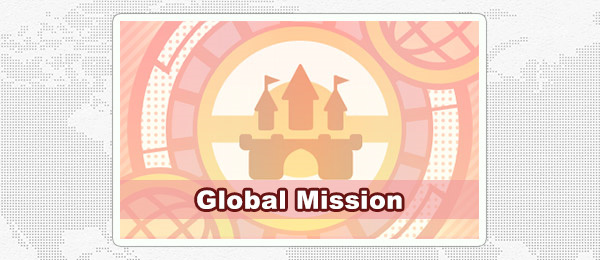 Pokémon Sun and Moon has been setting sales records in some regions, and generally looks on track to be another monster hit for The Pokémon Company, Game Freak and Nintendo. That said, not everything has been a storming success - the first 'Global Mission' for the Pokémon Global Link is one such example.
The initial task was simple - for the world's Sun and Moon owners to collectively catch 100 million Pokémon. Nevertheless it's been badly missed, with just 16,423,231 Pokémon registered when the challenge closed. With global sales being what they are, it's likely that only 10-12 Pokémon were needed on average for each player, so what went wrong?
Well, the Pokémon Global Link feature, though neat, is a bit of a hassle to join. Dedicated Pokémon fans no doubt can't sign up quickly enough, but we suspect more casual players either don't realise it's there, or can't be bothered with the fuss. The registration process involves going to a specific area, writing down a code, then registering on the website.
Once you're connected to the Internet, launch your game to generate a Game Sync ID. To do so, you'll need to have played your Pokémon Sun or Pokémon Moon game to the point where you visit your first Pokémon Center.

• After you've reached that point, press the X Button and then select Festival Plaza.
• Enter the castle located in the middle of Festival Plaza.
• Examine the PC (it's on your right) and then select Game Sync.
• Select Yes to connect to the Internet. Your game will be saved and you'll connect to the Internet.
• After a brief explanation of Game Sync, select Create your Game Sync ID.
• After you select Yes, wait briefly until your Game Sync ID appears at the top of the screen.
• Write your Game Sync ID down so you can use it on the Pokémon Global Link website.

To register your game at the Pokémon Global Link, you'll need your Game Sync ID and a Pokémon Trainer Club account. You can register for a Pokémon Trainer Club account on the PGL website. Players under age 13 will need help from a parent or guardian.
Once you have your Pokémon Trainer Club account, log in to it, and you'll be prompted to register your game. Use the Game Sync ID you received at the Festival Plaza to register your game. You'll need to accept the Terms of Use for the Pokémon Global Link. After accepting, select Play with the registered game, and you'll be ready to go!
No wonder plenty of Sun and Moon owners haven't bothered to do this as yet.
In any case, targets will apparently be revised down for the next challenge; it's due to launch on 27th December.
[source 3ds.pokemon-gl.com, via serebii.net]