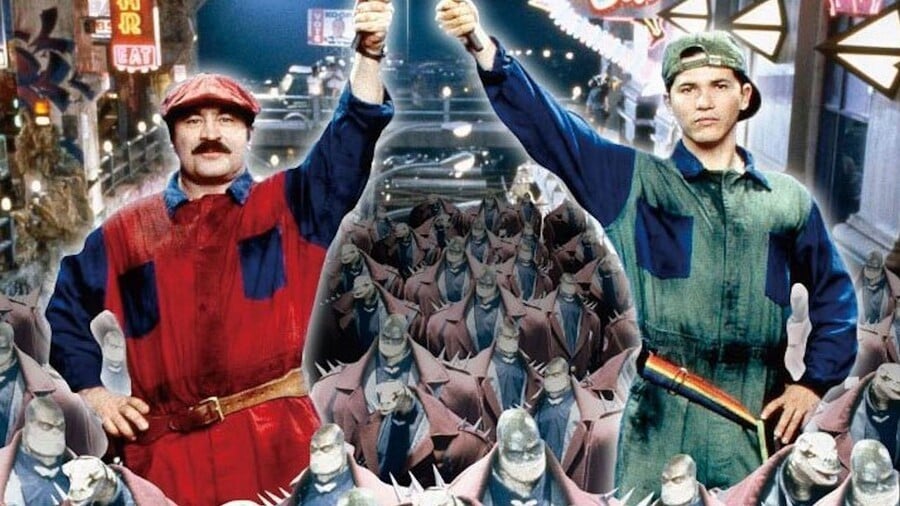 The Super Mario Bros. movie doesn't need any sort of introduction. Not only does it feature one of the worst post-credits scenes known to cinema, it was also considered the poster-child for why you shouldn't base your film off of a renowned video game franchise.
UK retailer Zavvi has updated its store to feature a listing for a limited edition version of the Super Mario Bros. film, due out on 13th February. What's interesting is that the release will not only feature a pretty snazzy steelbook, but an hour long documentary for the film which will include interviews with directors, producers and various staff that worked on this infamous piece of gaming history.
The entire list of bonus features listed are as follows
'Making Of' Documentary
Original Electronic Press Kit
Behind The Scenes/ Storyboard Galleries
English Subtitles For Hard of Hearing
It appears that this is largely the same as the Blu-Ray re-release from about two years ago, but hey, at least it'll come in a snazzy steelbook for this re-re-release, eh? Also, this is the first time the US will have access to it; no doubt many fans stateside will be snapping this up as soon as it hits next year. And if you'd like a bit of an exclusive bonus feature to go alongside this, we got a chance to interview co-director Rocky Morton on what the production process was like.
Will you be picking up this release? Is the documentary intriguing enough to set aside the money? Let us know in the comments.
[source zavvi.com]