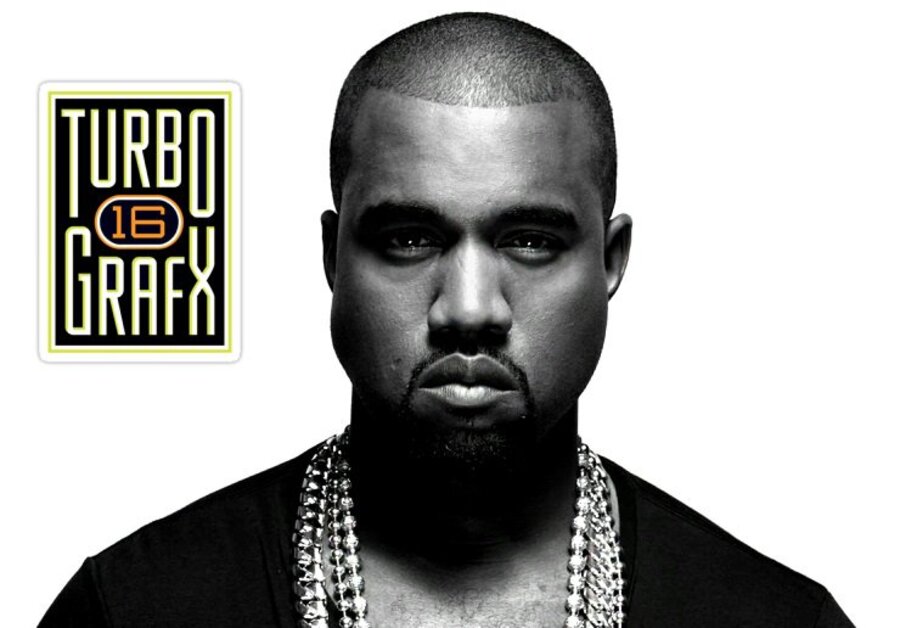 Now, there's a headline we never thought we'd write. Kanye West has always been known for attracting plenty of attention to himself with some pretty off the wall antics, and now a new report seems to indicate that his next album will have a distinctly video game-centric sound, with a tracklist that pulls a lot of material from the Wii.
The tentative name for the upcoming album is TurboGrafx-16, and a video taken in the studio by fellow producer Pete Rock may have outed the album's tracklist. Here's the list:
1. Metroid: Other M
2. Muramasa the Demon Blade
3. New Super Mario Bros
4. No More Heroes 2
5. Okami
6. Pikmin 2
7. Rabbids Go Home
8. Red Steel 2
9. Resident Evil
10. Silent Hill
11. Sin & Punishment 2
12. Sonic Colors
13. Super Mario Galaxy Pt. 1 & Pt. 2
14. Tatsunoko vs. Capcom
Bear in mind that West originally got into music production when he began scoring video games that he programmed at age 13. Whether or not these will remain the song names is anybody's guess, but if so, perhaps we'll be hearing some interesting remixes in the future.
What do you think? Will this actually be the tracklist? Do you approve of Kanye West's supposed gaming tastes? Drop us a comment in the section below.
[source gq.com]