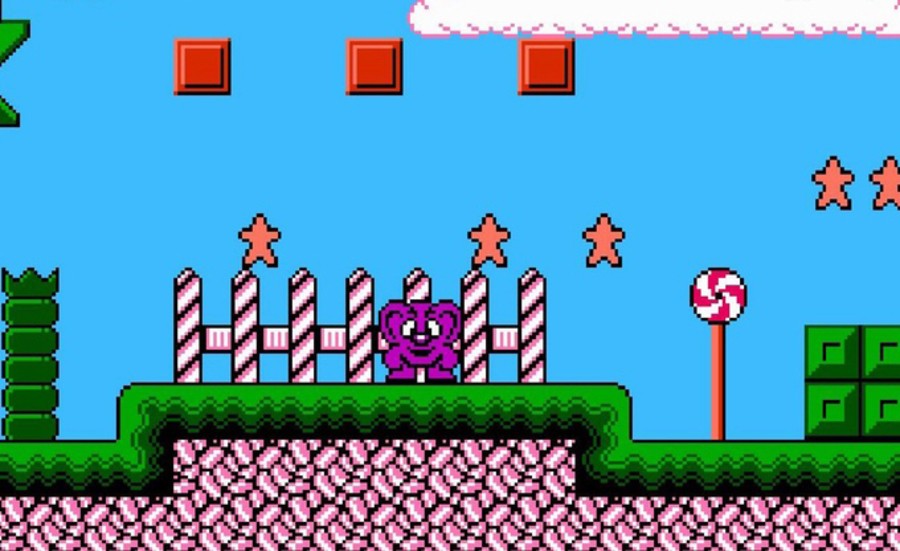 Are you itching for something 'new' to play on your beloved NES? Then the Dreamworld Pogie Kickstarter might be the one for you. If you are British and of a certain age, you'll no doubt remember the Dizzy series of games by The Oliver Twins. While most of the Dizzy success story was on home computers, publisher Codemasters did bring Dizzy to the NES in the shape of The Fantastic Adventures of Dizzy.
As prolific coders the Oliver twins did now and again experiment with new franchises and Dreamworld Pogie for the NES was one of them. Coded in 1993, this game was to be a colourful platformer where collecting stars was the name of the game, but it was never released and has remained locked away, until now.
The source for this game has recently been rediscovered by one of the Olivier twins and a Kickstarter with a modest goal of £6000 was recently launched, which reached its funding goal within a matter of days.
The aim is to bring backers the game, faithfully boxed and packaged with a NES cartridge, poster and instruction booklet just like it would have been in the early '90s, had it been published.
It's not too late to get in on the action, £20 will get you a copy of the game on a NES cart. While a boxed copy will require a pledge of £40. There are a whole host of different options, so if you are a bit of a fan of the Olivier Twins' work, it's certainly worth a look.
Will you be pledging to support this venture? Let us know with a comment below.
[source kickstarter.com]