The NES Mini only came out this past week, and seems to have drawn mostly positive reaction (barring the ridiculously short controller cord). This is a landmark moment for Nintendo, as it's never released a product quite like this before, and it begs the question of whether or not the company will continue to produce them for other consoles. A SNES Mini or even an N64 Mini aren't entirely beyond the realm of reason, and clearly there's demand from fans for more products like this.
Arkotype – a project by artist Dan Clarke, dedicated to graphic design centered around video games – recently posted an image to its page of what a potential SNES Mini's box might look like if one were ever to see the light of day. See what you think: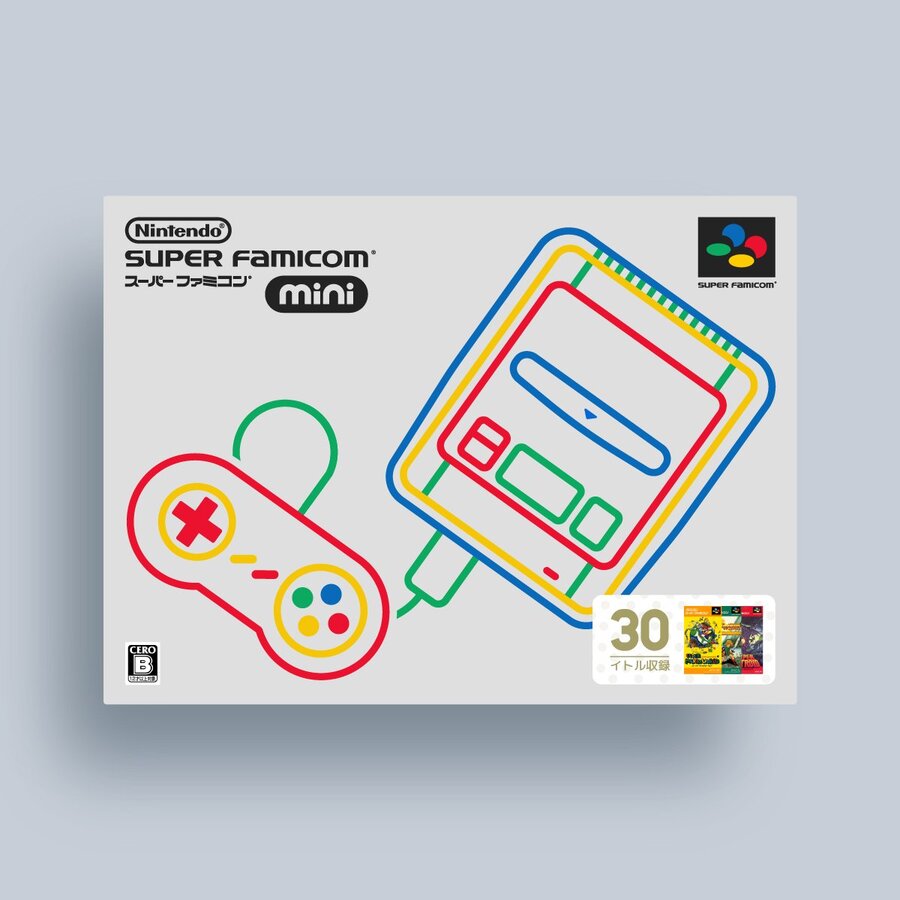 Hopefully Nintendo will take note of fan demand and choose to continue with a 'Mini' line of retro consoles, there's certainly plenty of nostalgia to be mined.
What do you think? Would you pick up an SNES Mini? What games do you think would be included? Share your thoughts in the comments below.
[source twitter.com]