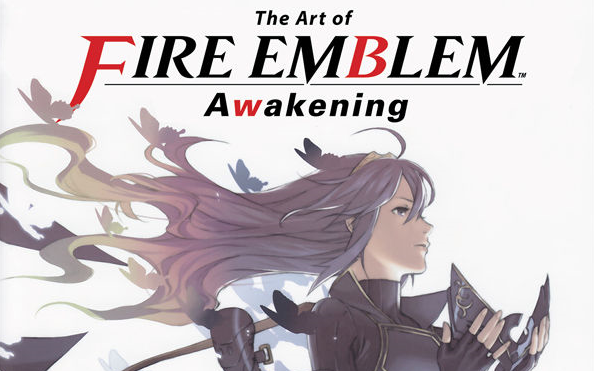 In late 2015 we told you about the upcoming book, The Art of Fire Emblem: Awakening; at the time it was planned for a Summer release. It didn't hit that target, but a retweet by Nintendo of America was a handy reminder that it's now very close.
Dark Horse Comics is the publisher; it's a 320 page hardcover book with the following selling points:
In-depth, behind-the-scenes look at the smash-hit Nintendo 3DS game, from beautifully illustrated renditions of your favorite characters to storyboards for in-game events, character designs, weapon designs, character profiles, and the entirety of the script with every possible branch of dialogue!

* The full script—including every possible outcome!
* Surprising character information!
It's out on 18th October in North America and 20th October in the UK / EU. If you're in NA you can support Dark Horse Comics by buying direct from its website right here, with the cost being $39.99.
As expected, Amazon is undercutting the Dark Horse Comics store heavily, so those options are below, as a hardcover or Kindle / Comixology download. (Please note that these Amazon links are automatically affiliated, with a small percentage of any related sales going to Nintendo Life).
Amazon UK - £20.39 (Hardcover) / £12.37 (Kindle & Comixology)
Amazon US

- $25.46 (Hardcover) / $15.42 (Kindle & Comixology)
It can be a tough call between paying full price direct to publishers (an option for North America) or taking the cheaper deal elsewhere. Either way, this book looks lovely.
Are you tempted to pick this up?
[source darkhorse.com]