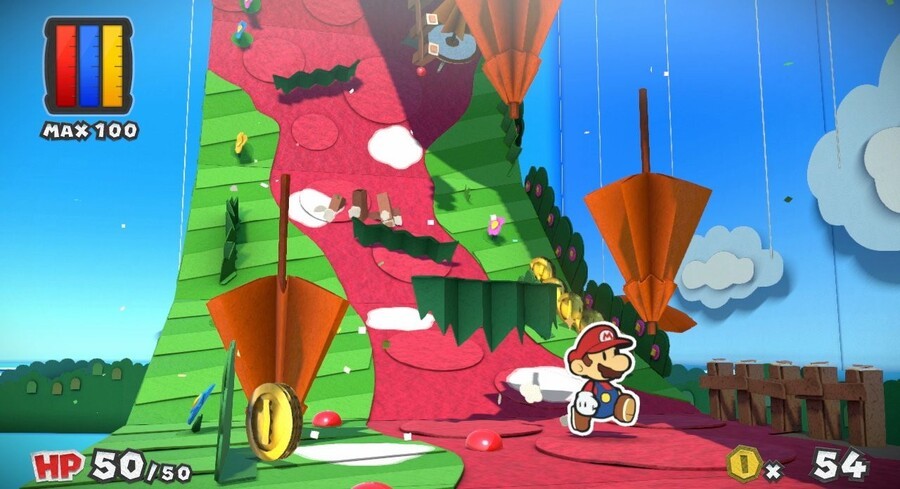 Nintendo had two major retail releases last week - Paper Mario: Color Splash on Wii U and Mario Party: Star Rush on 3DS; one achieved a respectable albeit unremarkable result in the UK charts, and the other fell flat.
Paper Mario: Color Splash, despite spelling colour wrong for the UK market, managed to secure 14th place in its debut week in the all-format charts. That's not exactly mind-blowing - FIFA 17 held onto top spot ahead of Mafia III - and Nintendo's release is behind a number of older multi-platform titles. Sales in terms of units likely aren't particularly impressive down in 14th place, but that debut position does mean that the title hasn't flopped badly, with a decent number of Wii U owners evidently trying it out.
The same can't be said, unfortunately, for Mario Party: Star Rush. It misses the top 40 entirely and only managed 5th place in the 3DS chart. Bearing in mind that only the top two from the 3DS chart have made the all-format top 40, and you're looking at poor launch sales for Star Rush, which is a pity as we think it's a good entry in the series. It always seems like a tricky sell to encourage portable gamers to pay full price for a party game, and perhaps that's been a factor here.
As mentioned above, two evergreen 3DS titles are in the lower reaches of the all-format top 40. New Super Mario Bros. 2 continues to hold steady in 28th place, while Tomodachi Life re-enters the charts in 36th.
At least Paper Mario managed to make a modest splash in the charts.
[source chart-track.co.uk]