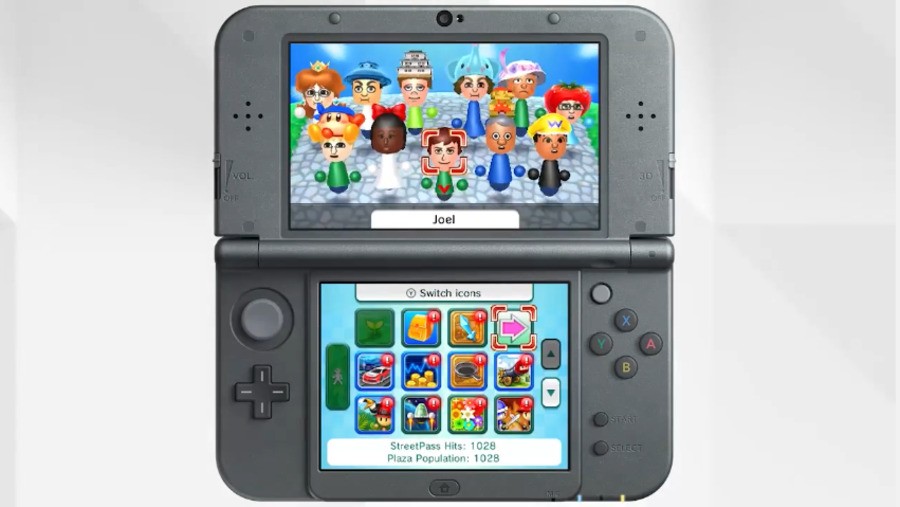 For those of us still carrying our 3DS systems around with us every day, it's possible that the existing StreetPass games have run their course. An update going live today, though, adds new minigames and a couple of enhancements.
For starters, it's adding Quick Plaza / SwiftPlay Plaza (as always North American and European StreetPass names are different), which allows you to rattle through greetings and get into games quicker, even jumping straight into games from the touchscreen without the individual welcoming animations for new guests. In addition there's an option to line up 100 hits in one go, up from the usual 10; unfortunately this option of extending the line is only for those with StreetPass Premium, which costs $4.99 In the US.
There are five more games out today. They'll be £2.69 / $2.99 each or £8.09 / $8.99 for a bundle. You can choose from one of two for free when you get the StreetPass update, and then get the rest on their own or in the bundle. The game names and a trailer are below.
StreetPass Slot Racer / Slot Car Rivals (can be chosen as your one free game)
StreetPass Trader / Market Crashers (can be chosen as your one free game)
StreetPass Chef / Feed Mii
StreetPass Explorers / Mii Trek
StreetPass Ninja / Ninja Launcher
Are you tempted to get any of these, free or otherwise?