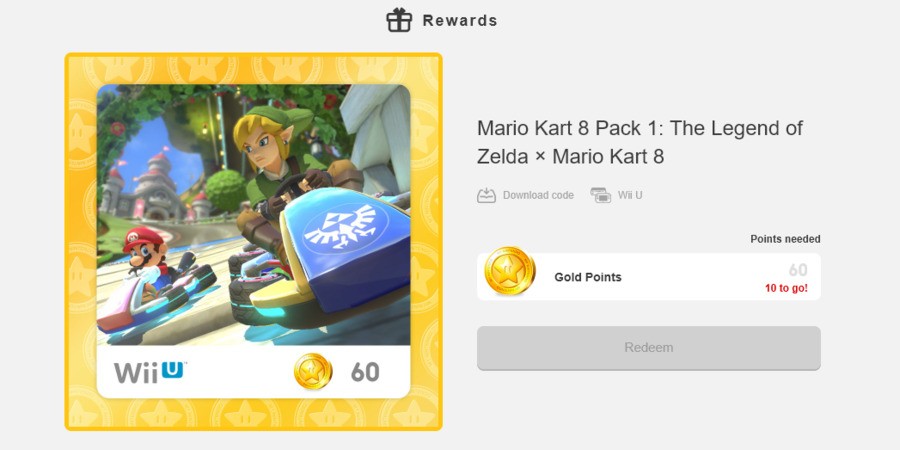 We've been waiting for the next batch of My Nintendo rewards, and with the first day of the month rolling around some additional options have now been confirmed for Europe. We're not sure they're going to blow any minds, but do include discounts and one full code for some high quality content.
Overall we have five new discounts and one full download (sort of); details are below.
---
Full Download
Mario Kart 8 DLC Pack 1: The Legend of Zelda × Mario Kart 8 - 60 Gold Points until 1st December
Discounts
---
What do you think of these updates in Europe, are any of you tempted? Let us know in the comments.
With thanks to everyone that sent this in.
[source my.nintendo.com]