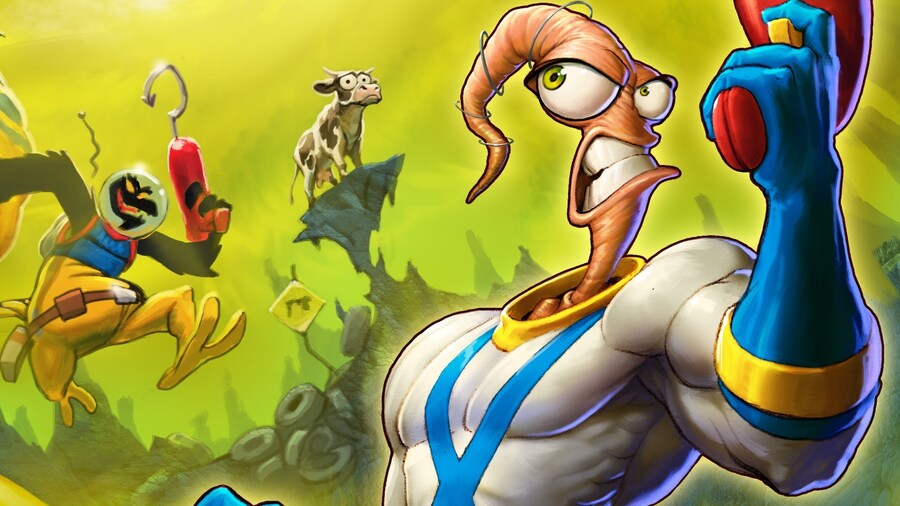 Interplay is selling off its entire catalogue of IP, it has been revealed.
The veteran firm - which can count Earthworm Jim, Clayfighter and MDK amongst its titles - is offloading "video game assets and intellectual property" which covers some 70 titles.
Established in 1983 by Brian Fargo - who now runs inXile Entertainment - Interplay enjoyed prolific success during the '80s and '90s, working as both a developer and publisher. French entrepreneurs Hervé and Eric Caen purchased the firm in 1999, and in 2006 it fell on hard times and was forced to sell off much of its intellectual property, including the popular Fallout series, which is now owned by Bethesda. The company today isn't actively involved in development or publishing, and instead licences external firms to use its IP.
Here's what Eric Caen, President of Interplay, had to say:
Interplay has entertained millions of players with its well-recognized games, including Earthworm Jim, Freespace, Giants, Kingpin, Messiah, MDK, Run Like Hell, Sacrifice, Battlechess, Clayfighter, Dark Alliance, and Descent. As game creators, we are proud of the entertainment these properties have provided over the years. With the proliferation of mobile, augmented reality, virtual reality and other new forms of consumption, we believe that consumers are ready to experience and interact with Interplay's characters, stories and game play in ways never possible before. We look forward to seeing how this unique portfolio of interactive entertainment icons will evolve for the worldwide audience.

During the NES and SNES era Interplay released titles like The Adventures of Rad Gravity, Boogerman, Clayfighter, Claymates, Earthworm Jim, Lord of the Rings, Rock 'N Roll Racing and The Lost Vikings. It even licenced Mario from Nintendo to produce PC edutainment titles Mario Teaches Typing and Mario's Game Gallery in 1991 and 1995 respectively.
[source eurogamer.net]