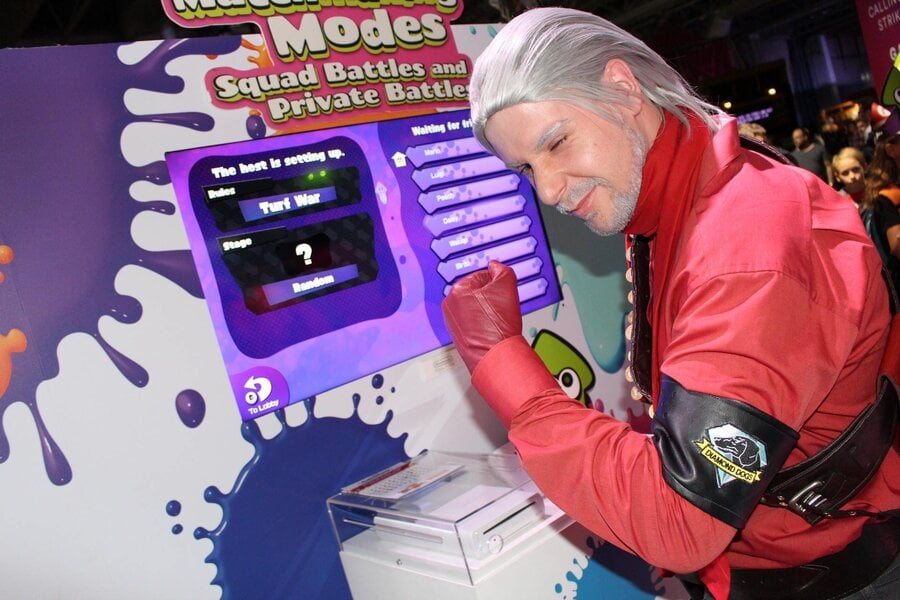 This Sunday sees the start of the ESL Go4Splatoon Tournament, a six-month event which will end in a 2017 grand final to decide Europe's best Splatoon team.
As if being recognised as one of the best Splatoon players in the world wasn't enough, the overall winners of this tournament will each receive a shiny new Nintendo NX console.
Here's some more info from the press release:
The first weekly cup takes place this Sunday afternoon, with players on the cup-winning team each receiving an item of official Splatoon clothing signed by members of the Splatoon development team. The top teams of each weekly tournament will earn Go4Splatoon ranking points, and each calendar month, the eight teams with the most ranking points will proceed to the following month's Europe Monthly Final, with September's highest-ranked teams going through to the monthly cup in mid-October.

As the season goes on, the stakes get higher, as the victorious side in each monthly cup will proceed to the grand final in 2017. This ultimate splat showdown will reveal Europe's best Splatoon team, and each player on the winning side will receive Nintendo's next video game system, code-named NX.
Are you planning on entering this? If so, make sure you've paid a visit to the ESL Go4Splatoon site and let us know by posting a comment below.