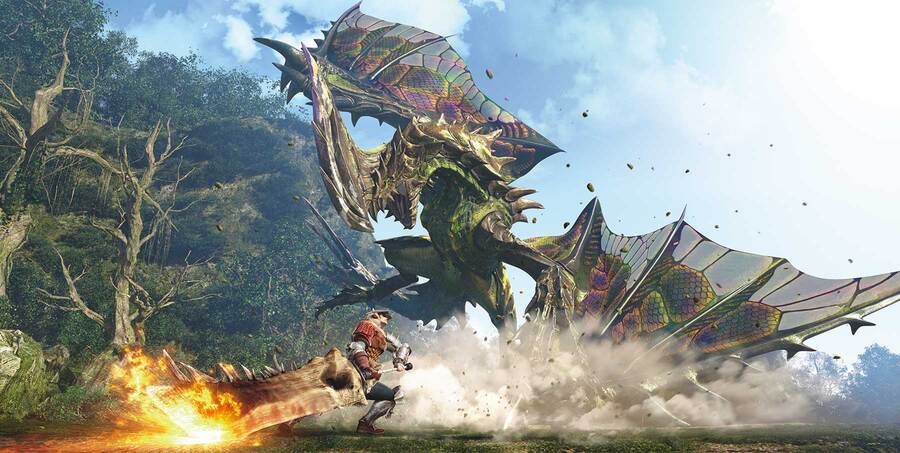 Capcom has confirmed that it is working on a new Monster Hunter title as part of its plan to "aggressively" speed up the number of mainline games it releases.
Monster Hunter Generations was the last mainline game in the franchise, while Monster Hunter Stories - which launches in Japan soon - is considered a spin-off. The new Monster Hunter will form part of Capcom's big AAA push, alongside Dead Rising 4 and Resident Evil 7.
That Capcom is working on a new Monster Hunter game is hardly a shock - it's one of the firm's biggest series, after all - but the question is which platform it will come to.
Given that recent entries have been 3DS exclusives it's perhaps not unreasonable to expect that Monster Hunter 5 - if that is indeed what it will be called - could be an Nintendo NX title, especially if the rumours are correct and the system has a strong portable focus. While Monster Hunter began life as a home console release on the PlayStation 2, it has found more commercial success as a portable game on systems like the PSP and 3DS.
Let us know your hopes, fears and expectations for the next Monster Hunter - as well as your feelings on Capcom's plan to ramp up its AAA development - by posting a comment below.