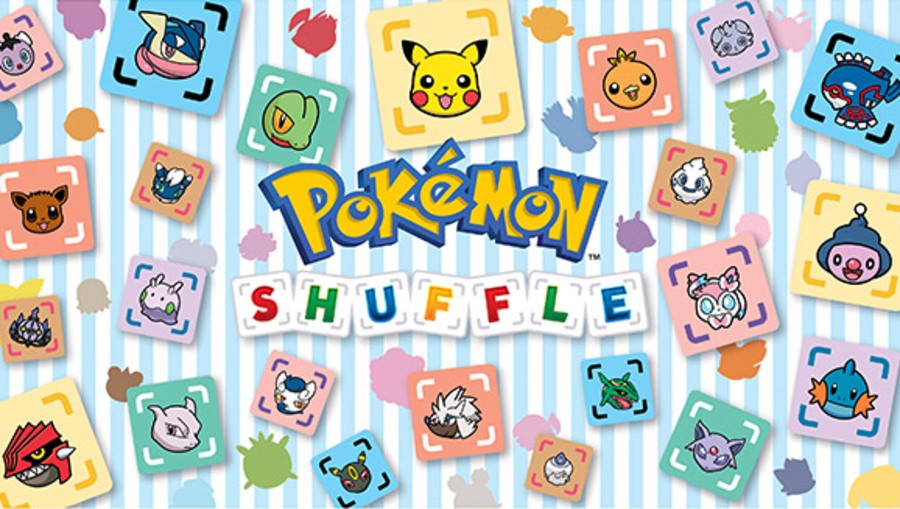 Long before Pokémon GO was everywhere, Pokémon Shuffle was released on Nintendo 3DS to a curious audience. Free to play games aren't too common on the dedicated portable, so it came as with a somewhat different flavor to your typical 3DS game. We thought the in-app purchases were a bit much, but found it to be a satisfying game overall. To the surprise of nobody, the game launched on smartphones shortly thereafter, and managed to find similar success.
Pokémon Shuffle saw its initial launch on the eShop in February of 2015, and it was just recently reported that the title has managed to break past 6 million downloads on the 3DS eShop. This is right in line with the performance on mobile devices, and while it's not as headline grabbing as Pokémon GO, this is still a respectable number for the app. To celebrate, new sign-in bonuses will be handed out on a daily basis for the next few weeks; they are as follows:
August 9th: 1 000 Coins
August 10th: 10 Hearts
August 11th: 1 Disruption Delay
August 12th: 1 Jewel
August 13th: 1 Mega Start
August 14th: 1 Moves + 5
August 15th: 1 Time + 10
August 16th: 1 Skill Swapper
August 17th: 1 Skill Booster M
August 18th: 1 Raise Max Level
August 19th: 1 Exp Point Booster S
August 20th: 1 Exp. Points * 1.5
August 21st: 1 Attack Power
August 22nd: 1 Mega Speedup
What do you think? Are you still playing Pokémon Shuffle? What do you think of free to play games on the eShop? Share your thoughts in the comments below.
[source perfectly-nintendo.com]