Nintendo is gearing up, as is always the case, to make a splash at PAX West in Seattle. Download games will be at the core of that again, with another [email protected] event leading the way among other goodies. Nintendo of America has now announced the 'Nindies Summer Jam', which will bring a notable release every week in the region along with a 10% launch discount.
You can see the games eligible for the discount below: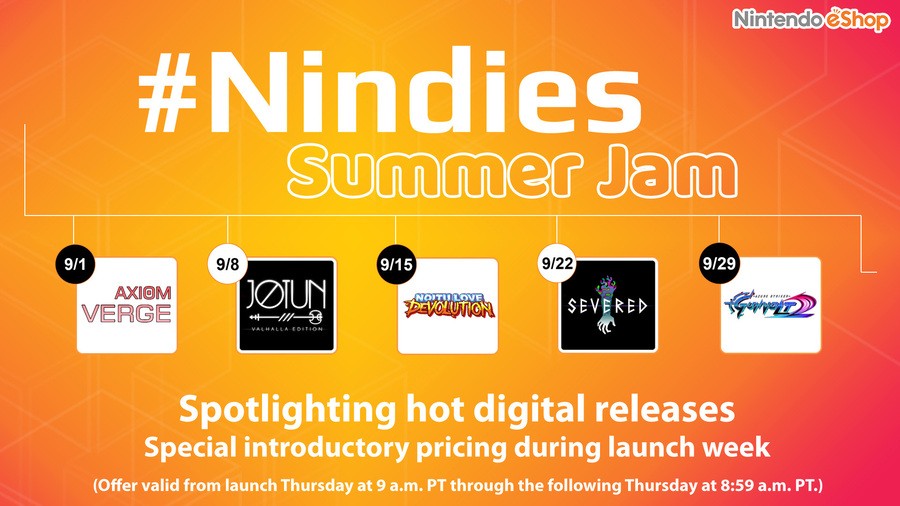 More Nindie release dates have also been confirmed, with the most high-profile (arguably) being confirmation that SteamWorld Heist will arrive on the Wii U eShop in North America on 30th September (perhaps NoA meant Thursday 29th September, we'll find out). The full line-up and a rather tasty sizzle reel are below.
Wii U eShop
3DS eShop
What do you think of the Summer Jam line-up and 10% discount coming to North America, and of the upcoming line-up of eShop games? Let us know in the comments.