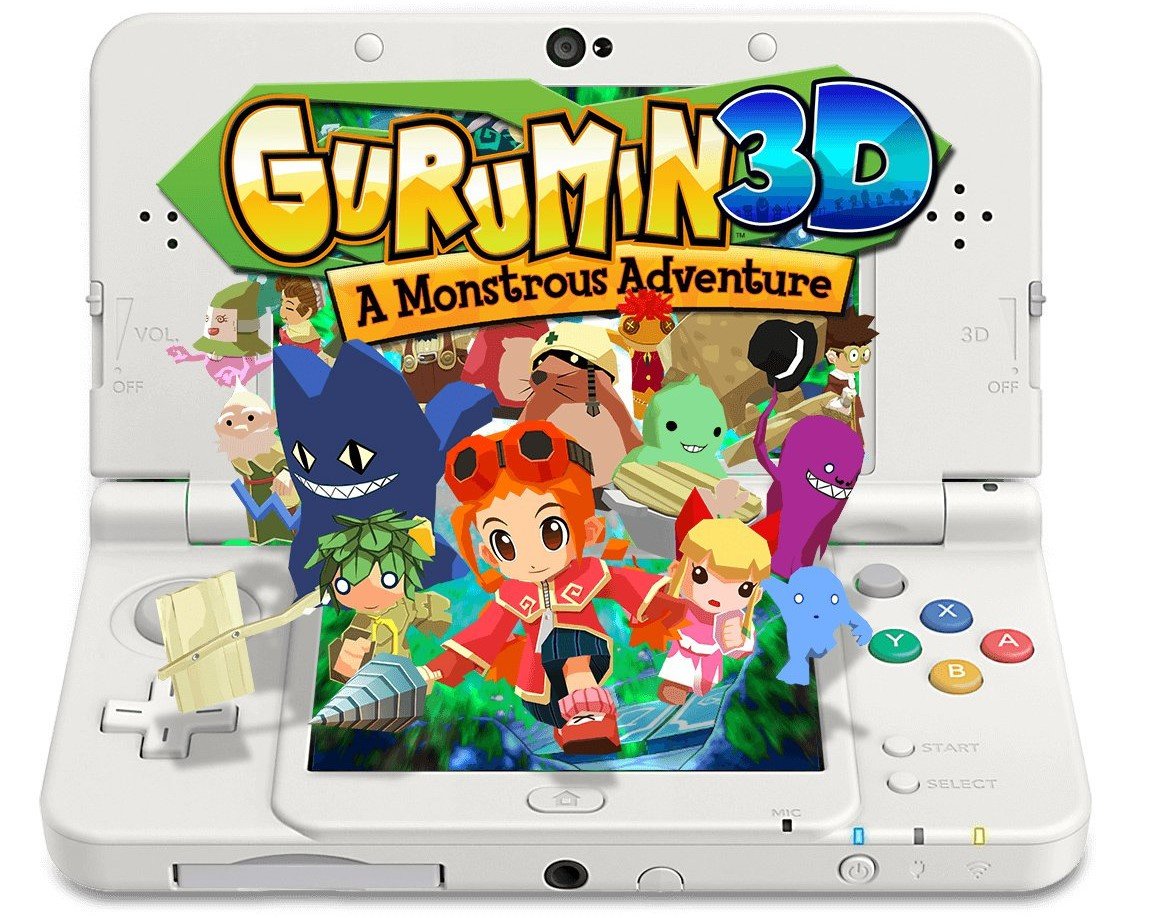 In the madness of E3 month some announcements can fall under the radar, and one that's been brought to our attention is the upcoming release of Gurumin 3D: A Monstrous Adventure on the 3DS eShop. Published by Mastiff, it's a 3DS version of a game that won a lot of plaudits on PSP and PC in the past.
A 3D action platformer that had a spruced up 2015 release on PC through Steam, its 3DS version is going to feature stereoscopic 3D, c-stick camera controls on the New 3DS and additional outfits. Mastiff games President Bill Swartz has spoken to Siliconera about the decision to bring it to the eShop.
The a-ha moment came a few years ago when a journalist described the game as "something between Zelda and Super Mario but with short range weapons." While I think no game in the world except for a Zelda or Mario could ever fully stand up to that description, I also think he was right. The game was a natural fit for the Nintendo audience and the large stages with lots of vertical and horizontal jumping seemed like a perfect fit for 3D.
The accelerating popularity of the Nintendo eShop was the icing on the cake. It will be more than a year of development, but we think we have something that will do the hardware proud and fans will love.

If you want a better idea of what this one's all about, the trailer below (using PC footage) should help.
A 3DS trailer is due this week, too.
It certainly looks rather promising, and is expected this Summer / Fall. Is it on your radar?
With thanks to David for the heads up.
[source siliconera.com]