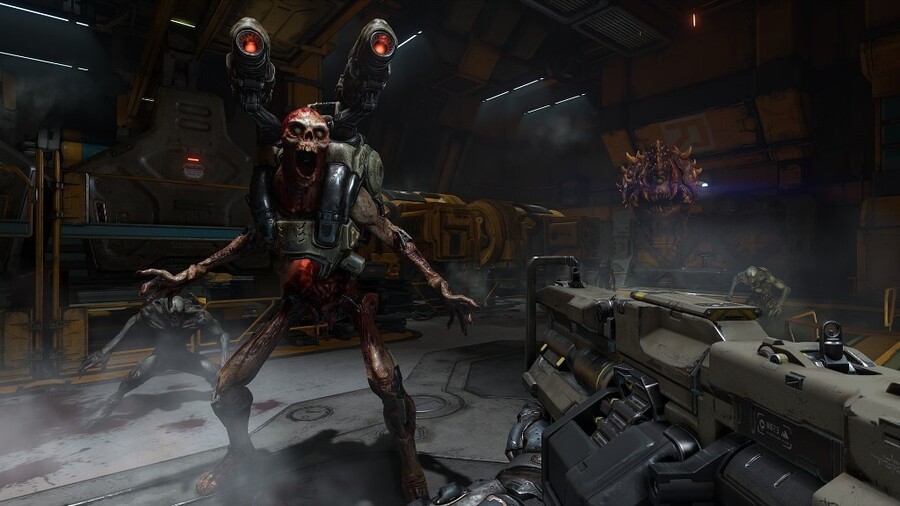 Bethesda isn't readily associated with Nintendo hardware - it's a widely admired developer and publisher that's devoted its efforts to Sony / Microsoft hardware in addition to PC. Yet whenever new Nintendo hardware is around the corner there's naturally the question over whether third-parties like this - with little history on big N platforms - will dive in to a new generation.
Finder.com.au took the chance at Quakecon to ask Pete Hines - Vice President of Bethesda Softworks - about the NX and his company's games. He was diplomatic in his answer.
We talk to Nintendo all the time – we're pretty well briefed in on what they are doing. It's definitely something we will look at; and our philosophy is that we will put our games out on any format that supports the games as we envisage and make them. If the NX fits that from a technical standpoint, and fits the game that a developer in our stable is making, I don't see why we would not put it out on NX. But it's too early to say, 'we'll definitely be putting games out or not.' Like with mobile, we want to have the right fit for the right formats.
We would recommend some caution in any overly positive reaction to this. Hines was similarly diplomatic back in September 2011 when asked about games like Skyrim on Wii U.
It's definitely a possibility for the future. We'll look at any platform that will support that games we're trying to make, but that's the key thing - the console has to support the game as it is designed.
Much will likely depend on how easy NX is to work with, in addition to third-parties judging whether they're likely to make any profit from releases on the platform. There's talk of familiar companies like Ubisoft (which has confirmed Just Dance 2017), Activision and Warner Bros. bringing some content to NX, but we won't know the scale of real support for the system until it arrives in stores and settles in the market.
In any case, getting some Bethesda content on NX would be a big boost, but don't hold your breath just yet.
Thanks to all that sent this in.
[source finder.com.au]