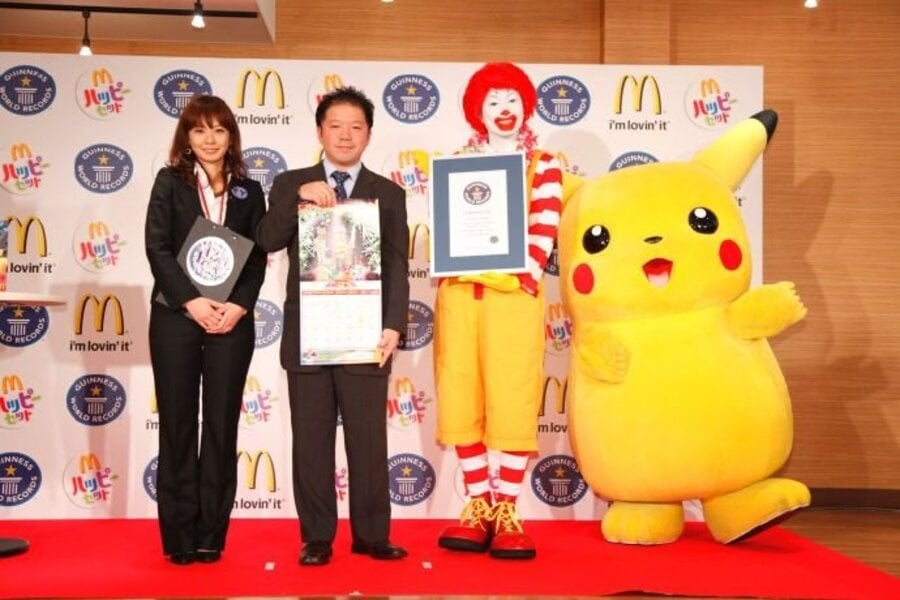 Yesterday, we reported that Pokémon GO was set to launch in Japan alongside a campaign which would see 3,000 McDonald's outlets turned into gyms within the game. However, TechCrunch - the source of that piece of news - is now claiming that the launch has been postponed amid fears that the leaked info would cause overwhelming demand and impact server performance.
According to TechCrunch's source, the delay is due to the fact that an internal McDonald's email detailing the original release date was leaked online, triggering a surge of interest in the game - a surge that Niantic is concerned could sink the servers. The news of the tie-up deal between the fast-food giant and Pokémon caused McDonald's share price to jump almost 10 percent on Japan's Tokyo's Nikkei 225.
However, the wait might not be that long - Nikkei is reporting that the game could be available in Japan as soon as Thursday. However, TechCrunch claims that the release is "imminent" and doesn't have a solid date as yet.
The delay will come as a massive blow to Japanese fans, who have had to watch as the rest of the world receives and enjoys Pokémon GO. However, those same lucky individuals will no doubt be breathing a sign of relief at the news; the moment Japan goes live we're likely to see a recurrence of the irksome server problems that have occasionally ruined the experience for players thus far.
[source techcrunch.com]