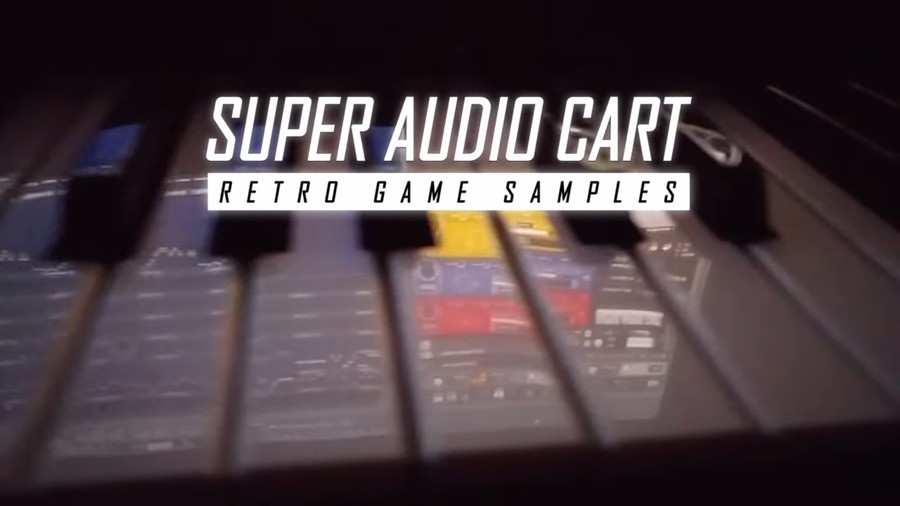 If you're a fan of retro game music - either as a listener or a creator - then you'll be interested to learn that Impact Soundworks has teamed up with OverClocked ReMix to release Super Audio Cart, a library packed with classic samples dating all the way back to the '70s.
Used in conjunction with the Kontakt music making package, this collection grants access to over 5,000 samples captured directly from the original console hardware.
Here's the feature list:
Seven legendary video game systems - NES, SNES, GB, 2600, C64, SMS, GEN
Over 5,500 samples
Over 600 unique sound sources
All-new SNES ROM sample bank
Classic GEN game instruments
Meticulous editing to preserve authenticity
Recorded using actual hardware
Four independent sound source layers
Integrated sound source browser
Over a dozen filter models
5 FX racks with 8 modules each
Includes custom SNESVERB
Poly arpeggiator, gate & sequencer
64-slot modulation matrix
Full NKS compatibility: Komplete Kontrol & Maschine
Compatible with the FREE Kontakt Player
On your computer you'll need Kontakt or Kontakt Player version 5.5.2 or higher, 4GB of disk space, 2GB RAM (4GB is recommended) and a CPU made in 2008 or later.
Super Audio Cart is quite a unique undertaking, and has attracted praise from some of the best in the business:
Yasunori Mitsuda (Chrono Trigger, Chrono Cross, Xenogears): Super Audio Cart is so much fun, and absolutely spot-on for simulating retro game sounds. This is absolutely a fantastic sample library for all game music fans.

Yuzo Koshiro (Streets of Rage, ActRaiser, Revenge of Shinobi, Etrian Odyssey): It's extremely convenient to be able to create arrangements with such diverse sounds so quickly, just using MIDI. Of course, Super Audio Cart isn't just for 'retro' sounds - it's also very useful for modern music as well.
[source impactsoundworks.com]