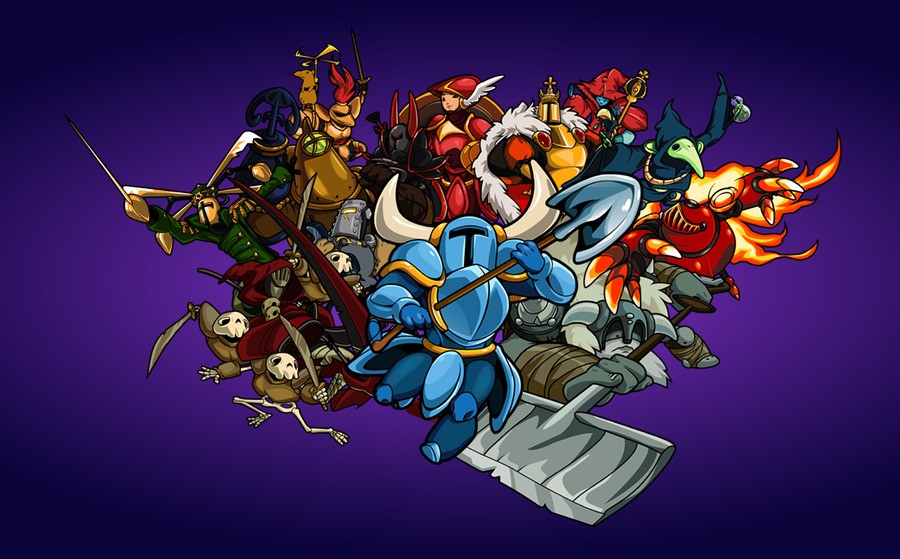 Nintendo has made some canny moves when it comes to collaborations in recent years. When it became clear that Puzzle & Dragons was a big deal, the veteran firm worked with the developer to create a Mario-themed offering for the 3DS, and more recently it has teamed up with Mojang to give Minecraft an injection of Nintendo goodness on Wii U.
One game we're sure everyone would (still) like to see get a Nintendo cameo is Shovel Knight, and given that the title was the first indie release to get its own amiibo, that might not be beyond the realms of possibility. Yacht Club has previously been open to the idea, but we've not heard much since.
Tried of the silence, Destructoid got in touch with Yacht Club to see what the score was, and was told:
I wouldn't say [the door] is 100 percent closed, but I'd be surprised if it happened. That said, I would have said the same for the amiibo a year ago...
That's a long way from being a confirmation, but it's encouraging to know that it's not entirely out of the question. But who would you want to see in the game? Let us know by posting a comment.
[source destructoid.com]