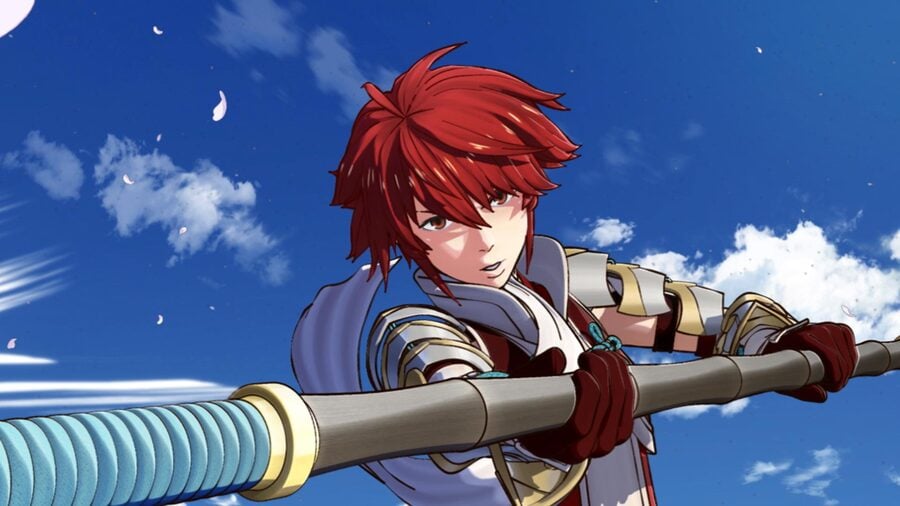 Fire Emblem Fates is out in Europe today, but picking up a copy isn't as simple a purchasing decision as it was with the previous outing, Fire Emblem: Awakening. While that only had one version, Fates is divided into two retail packages with a third chapter coming on June 9th. Choosing which version is the right one for you requires a little forward-planning - not just for the fact that Birthright and Conquest offer very different experiences and challenges, but because Nintendo has different purchasing paths for you to explore.
If you're a newcomer to the series or don't consider yourself to be a tactical expert, then the logical place to begin is Birthright. It's the more accommodating of the two "starter" versions, offering the chance to embark on missions outside of the main storyline in order to build experience and accrue gold. The mission structure is very similar to Awakening, too - you're generally tasked with routing the enemy, killing a specific character or moving to a particular part of the map.
Should you be a franchise veteran or crave a sterner challenge, then Conquest is the best option. It limits your ability to take part in optional side missions and restricts your access to funds, which means you have to be very careful when levelling up your troops and spending money. It also gives you slightly trickier mission objectives to fulfil, making it a neat change of pace for seasoned Fire Emblem players.
Unlike the Pokémon series, which also uses a dual-version format and shares a lot of content between each version, both editions of Fire Emblem Fates offer a contrasting storyline, different allies and exclusive troop classes. That means to really experience the full potential of the game's story, you need to buy both. While they are two parallel plots rather than two sides of the same story, playing both gives you a different perspective on events and characters. Both versions cost £39.99 / 44.99 Euros / $39.99 each.
Thankfully, whichever version you choose, you can purchase the other version digitally at a reduced price of £17.99 / 19.99 Euros / $19.99. The third campaign - dubbed Revelation - isn't due out in Europe until June 9th and can also be purchased for £17.99 / 19.99 Euros / $19.99. If you were lucky enough to grab a copy of the limited edition package before it sold out, then you're in for a treat - you get all three versions of the game on a single game card, removing the need to worry about which one you should opt for.