We're fans of the Boss Fight Books series here at Nintendo Life, as it often takes alternative and interesting approaches to assessing and studying iconic video games. Some Nintendo classics have been covered so far across the various volumes, including Super Mario Bros. 2, Chrono Trigger and EarthBound.
The great news is that you can now pick up 11 books from the series at a bargain price, as you're able to pay what you want over on StoryBundle. You get DRM-free eBooks and can even have them sent straight to your Kindle, for example; if you pay over $15 you get all of them. Of course you can pay more if you value the bundle higher, and split the payment between StoryBundle and Boss Fight Books, with an optional 10% for charity.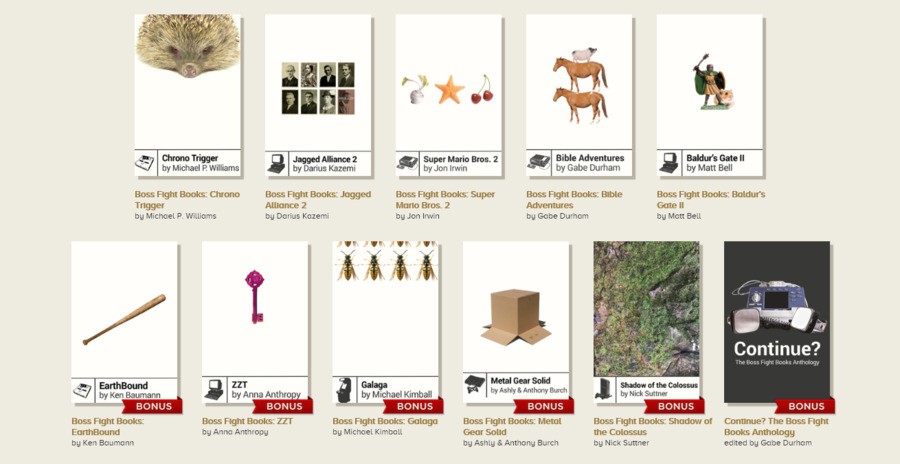 It's worth also noting that Boss Fight Books has run a successful Kickstarter campaign for its next series. At the time of writing it's raised about $23,000 of its modest $5000 goal, with 26 days still to go. That series will include a book about Super Mario Bros. 3.
Check out the bundle and Kickstarter campaigns and let us know if you're planning to pitch in.
Further Reading:
[source storybundle.com, via kickstarter.com]