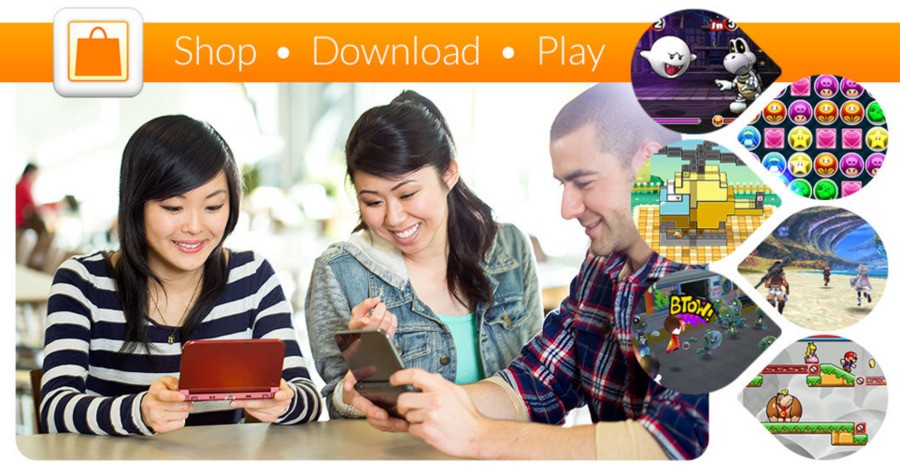 Nintendo is in an interesting position in terms of how it sells us retail games. On the one hand it continues to produce handsome special editions and 'first print' runs not only to appease fans, but also to promote amiibo or emphasize the significance of a particular release. On the other hand it's had a tough generation in winning shelf space with retailers (especially in the UK, as this writer's noted on multiple occasions) and has been stepping up its efforts to tempt us to the eShop for our major purchases. The latter is win-win in money terms for Nintendo - minimal distribution costs (maintaining eShop servers, basically) and a bigger slice of the profit.
It's a balancing act, and Nintendo continues to target both sides, sprucing up major releases like Super Mario Maker, Fire Emblem Fates and Star Fox Zero (depending on region) with special editions and handsome packaging to grab eager fans. That same audience, though, is arguably a key target with the My Nintendo loyalty programme. My Nintendo does have a broader remit to engage millions of people that have perhaps drifted away from the Nintendo brand, yes, but as the Club Nintendo replacement it's a significant programme targeting the company's biggest fans. The Gold currency targets enthusiasts, like many reading these pages, as it rewards those that spend a lot of money on games - unlike Club Nintendo, of course, it's download-only.
When we broke down the My Nintendo economy - as it is in Japan so far - it was immediately clear that the Platinum rewards are more universal, engaging those that may dabble in Miitomo, for example. As mentioned above the Gold rewards require plenty of hard cash to be spent on games, be they smaller 'Nindie' efforts or full-blown retail titles. That's how loyalty programmes work, of course, providing occasional treats after plenty of commitment and spend, but the equivalent of around four retail downloads for a free $20 Wii Virtual Console game gives an idea of how much Nintendo wants us to shift to the eShop.
Add to that the fact that the new Nintendo Account - very much the parent to the new loyalty programme - will also support the ability to browse and buy from the eShop online, and Nintendo is doing what a lot of businesses did years ago - it's shifting online. Just like many now pop onto a store like Amazon rather than head down to the shops, Nintendo is realising that the cut and thrust of physical retail - which hasn't always gone well for it in this generation - isn't the only way to shift copies. Yet it can only half commit, as billions of dollars are still made every year in bricks and mortal stores.
We also polled the Nintendo Life community recently on purchasing habits and the physical vs download side of the market, and results were relatively split with a narrow lean towards physical copies. Plenty seem willing to contemplate an extra download or two if they're chasing a reward on Club Nintendo, but in general our readership is certainly split, with no overwhelming shift to eShop-only or disc only. A solid number, tellingly, also said Nintendo needs to resolve its account system in dealing with our download purchases - they're still tied to hardware for the consumer (not Nintendo, who can manage our applications and games in the cloud) on Wii U and 3DS, and we hope the NX, combined with the Nintendo Account system, will finally end that archaic practice.
The download-only focus of My Nintendo, though, does remind us of the bind and muddle Nintendo has found itself in. Through its smart device strategies and the new Nintendo Account setup the company aims to get into the daily lives of millions more people, and the My Nintendo rewards also play into that, rewarding newcomers with free entertainment on their phone and tempting them to pick up the company's hardware. While that's terrific for branding - with Miitomo performing admirably early on in Japan - it doesn't deal with the challenge Nintendo faces in the world of stores, footfall and shelf space.
With poor sales and minimal momentum, the Wii U's presence on shelves has been limited, and though the 3DS has fared better it's still up against powerful home console rivals and other goods. There are three big players and multiple systems fighting for shelves, and many entertainment and gaming stores now spread their focus thinner to chase customers, with figurines (including amiibo in part, of course), board games, Blu-Rays and collectibles taking up more and more real estate. As Nintendo heads towards launching new hardware in the next 6-18 months - we think a 2016 Holiday launch is likely, but no final word has come yet - it needs major chains around the world like GameStop, Best Buy, GAME and more to order units for their stores. Yes, many do their shopping online, but revenue figures around the world show that plenty still go into actual shops - it's an important battleground.
Retailers will need to be convinced NX will sell, then, though will likely happily take a punt at launch and then judge it from there. Yet My Nintendo's Gold half of the rewards will be irrelevant for a fairly significant audience because they'll still be buying physical copies. The only way Nintendo connects that audience in the NX generation is if the hardware is download-only for games, with stores selling download cards / codes - considering Nintendo's history with hard drive sizes and the very obvious risk that a lack of physical media would alienate plenty of gamers, that seems unlikely.
Beyond all of that, when it comes to the great pricing gamble Nintendo still sticks rather than twists with the eShop in keeping premium prices - it's not alone on this, as PSN and Xbox Live price retail games at top dollar too. Though prices can be more static in some territories than others, it's often the case in the UK - for example - that you can find a disc copy of a game cheaper online than buying the download, even at launch. Throw in steelbook cases like the first print edition of Star Fox Zero in Europe, and it can feel like a no-brainer for those not fully in the download-only camp. It's all equal pros and cons in a broader sense, too - physical discs are less immediate and convenient than a download, but if you have a boxed copy you can easily share with others or trade them in. A Wii download in exchange for $240 spent in My Nintendo will struggle to appeal to those used to regularly rotating their physical collection of games.
As it stands, this writer's not convinced that Nintendo Account / My Nintendo have changed the game a great deal in the physical vs download choice, though it may have a modest impact in shifting a few extra downloads. Nintendo is still trying to satisfy everyone, though is muddying the message by incentivising downloads in its loyalty programme while continuing to hype special editions and bundles. Perhaps this fudging of priorities and communication to consumers explains why Sony and Microsoft shy away from such direct loyalty promotions, instead opting for subscription-based services like PS Plus. Of course, those rival programmes also have their critics.
My Nintendo has wonderful potential, but early indications are that it hasn't quite figured out the best way to reward loyalty - for example, apparently those that download Fire Emblem Fates in all of its parts (for about $80) rather than buy a physical Special Edition bundle are more deserving of something extra. We doubt that's the message Nintendo intends and time will tell whether it finds a way to reward all fans, regardless of their preference for discs or hard drives.