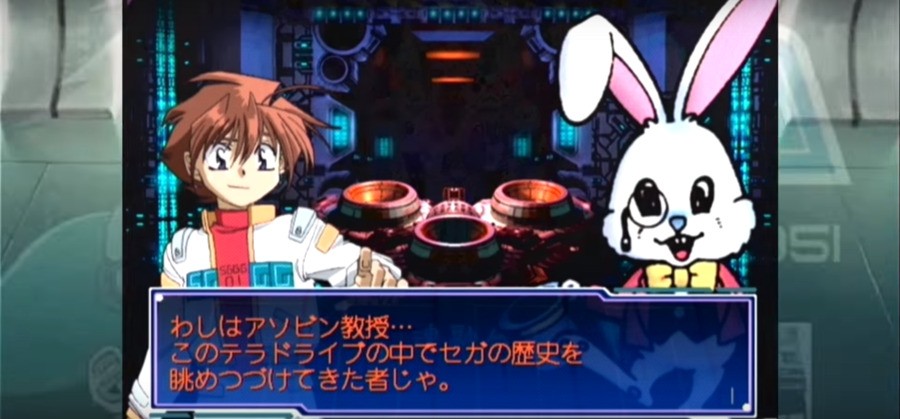 Yesterday, we reported on the news that the limited edition version of SEGA 3D Classics Collection would come with a sheet of decals comprised of logos and other old-school Sega imagery. One of these stickers stood out from the rest as it featured a character who is practically unknown to modern Sega fans: Professor Asobin.
Described in the press release as a dapper white rabbit who dished out advice to players in the '80s, this bunny buddy is technically Sega's first ever mascot and was featured in the manuals of Sega's early home software. He was replaced by Dr. Games before both characters were effectively retired when Alex Kidd arrived on the scene. In turn, Kidd would surrender his position as Sega's main mascot to Sonic the Hedgehog in the early '90s.
If all of this is news to you, then you'll certainly want to check out DJ Slope (AKA Daniel Ibbertson)'s YouTube channel, which has an excellent video detailing the history of these largely unknown characters.
[source youtube.com]