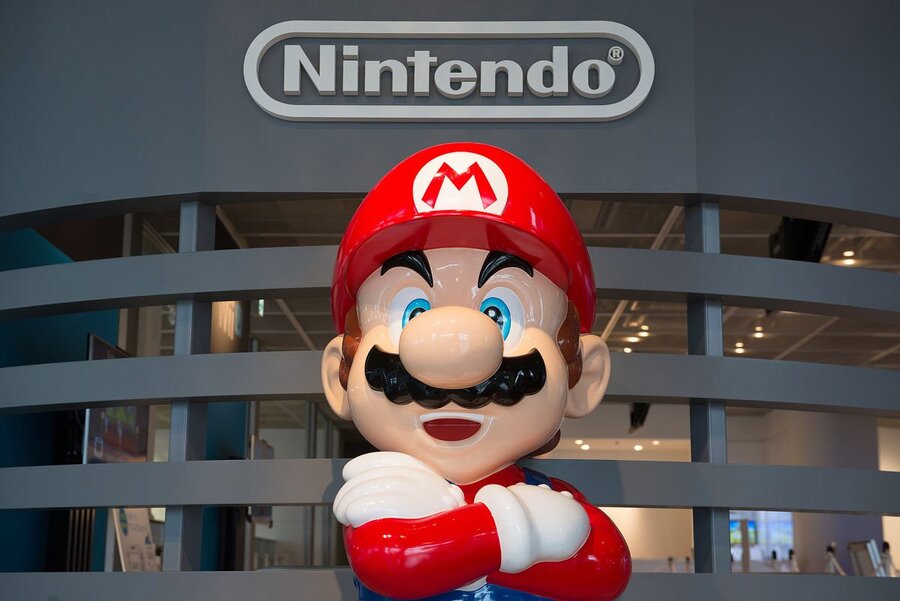 Last week we covered the ups and downs - oh alright, the weird downs - of Nintendo's share value in the Japanese market. After holding reassuringly steady following the company's Q3 financial results, a week of turmoil in the global market contributed to a painful 17% drop in Nintendo's shares over the course of just five business days. The most bizarre aspect was that Nintendo had little to no control over the decline, as broader issues around the Yen and worldwide economy took charge.
It's with curiosity we took a look again today, as the Nikkei average - the Japanese stock market to which Nintendo is tied - enjoyed a boost of over 7% when trading closed on 15th February, driven by expectations around actions by the Japanese government to assist with challenges related to the Yen currency. As our tagline says - more money madness.
Nintendo has benefitted, too, with a climb above that Nikkei average - its share value gained 9.76% in just one day, climbing to 15,750 Yen in the process.
It'll be something to look at again at the end of the week, and based on recent events the outcome is far from clear. It's striking how powerful external factors are in determining Nintendo's company value, though its planned moves in smart device apps and the NX do - at least - hold enough investor confidence to keep the numbers relatively high.