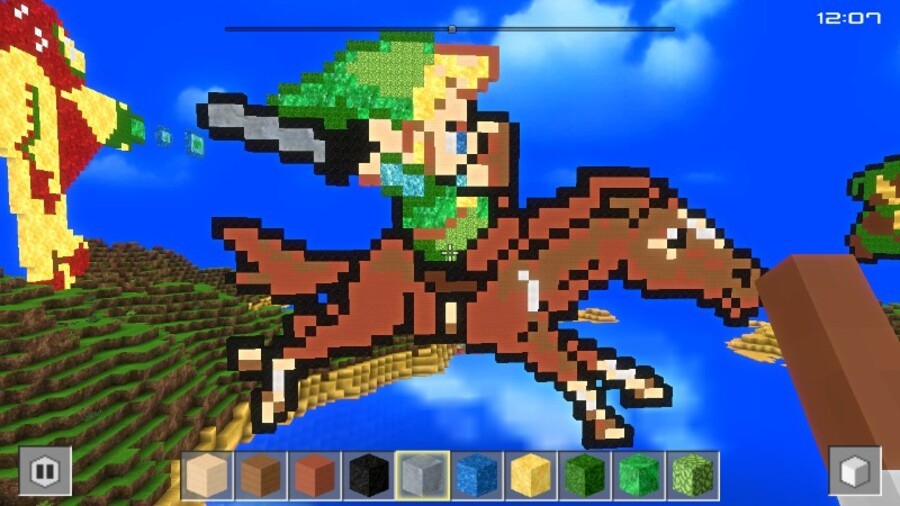 We recently reported that indie developer Cypronia found success in Japan with its Minecraft-inspired title Cube Life: Island Survival. Since that time it has now sky-rocketed to third place in the Japanese charts, even sneaking past Super Mario Maker and Splatoon.
Minecraft: Wii U Edition is currently the number one game in the download charts in Japan, priced at 3,888 Yen (£27.80 / $34.50). When you consider Cube Life's launch price of 1000 Yen (£6.11 / $8.87) it's easy to see why it is selling well since its launch in the country; in short, Japanese Wii U owners really seem to love open world sandbox games!
We've also found out some more details about the v1.2 update which will be released in March 2016 for all territories, including Japan - it'll add the following features:
Share Custom Maps (like Super Mario Maker)
400+ items are now available! New items like ladders, motorboats, diving masks, traps, etc.
Completely redesigned AI. Canibals are now smarter.
Stealth attacks! Approach an enemy from behind and gain the upper hand
Bigger world to explore at 3,520 x 3,520 blocks (was previously 2,880 x 2,880)
New pets: Added Chickens, Boars, Baby Boars, and Giant Crabs
New Animals: Rabbits, Puffer Fish, Parrots, Lizards, Gorillas, Crabs, and Jellyfish
Fight New Enemy Bosses: The Kraken, and Cannibal Boss
Assign commands to pets now (defensive, offensive, or collect items)
New Color Map with Radar (displays position of enemies, pets)
New release territory - Available for download in Australia + New Zealand
It's nice to see that Cypronia has such confidence in its Minecraft inspired title and is continuing to support it with new content. We can only hope that Minecraft for Wii U gets an update soon to make better use of the GamePad for inventory management, while we still await details of Nintendo-specific content that was announced along with the game late last year.
[source nintendo.co.jp]