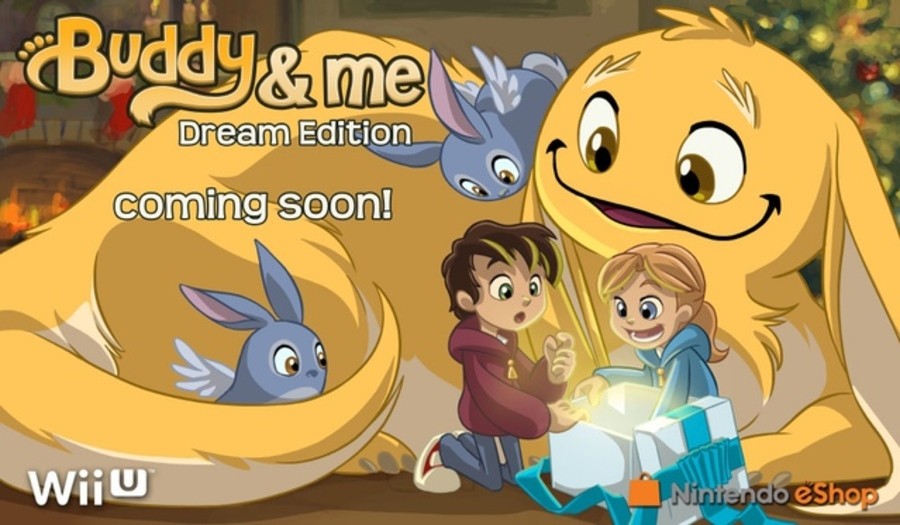 Buddy & Me was a cute endless runner released for mobile platforms a couple years back that followed the adventures of a little boy and his "Buddy", and it was praised for its fantasy-themed art style and universal appeal. Naturally, games such as this have a certain degree of overlap with the Wii U, given its GamePad, and Sunbreak Games has just announced that it will be bringing Buddy & Me: Dream Edition to the Wii U eShop in just a few months.
This will be the definitive version of the game, built upon the Samsung Smart TV version that added in additional outfits, seasons, and more extra features. As for what will be added this time around, there will be even more outfits and an unlockable concept art gallery. There are also some features being considered that may get a Kickstarter update of their own, such as ziplines, localization in other languages, bunny companions, and a 'Treehouse Mode'. However, these features would cost the developer more, so it's being left in the public's hands whether or not they'll make the final cut.
There's an existent build currently running on Wii U dev kits, and the studio expects that it can make it to the distribution stage by spring. North America, Europe, and Australia will be receiving it for sure, with other regions still being considered. And – for any of you who backed the original Kickstarter – Sunbreak Games will be giving out complimentary download codes.
What do you think? Will you be picking this up? What did you think of the mobile version? Share your thoughts in the comments below.
[source kickstarter.com]