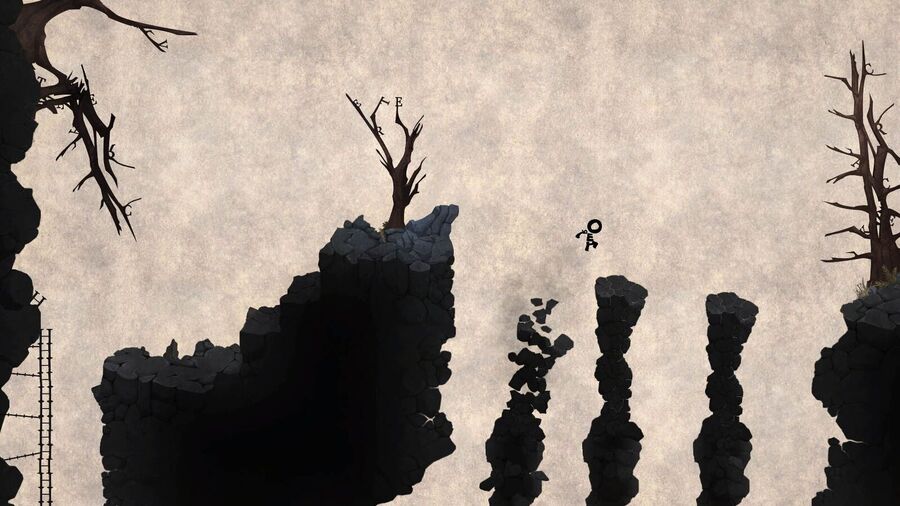 Update:
Brainseed Factory has been in touch to outline why the update may not be triggering automatically for everyone, therefore stopping some of us from enjoying its improvements. The studio's passed on the following information.
We noticed that the updated version isn't triggered automatically, apparently related to the fact that it's technically categorized as a "remastered" version, not a patch.

For anyone that starts the game and doesn't notice any changes (especially regarding the small Wordscrambler indicator when standing next to a group of letters) - uninstalling / reinstalling definitely helps (this should not delete any saved data / game progress).
Original Article:
Typoman is a Wii U eShop exclusive at present, and a rather good one too. It combines platforming with word-based puzzling, as you re-order and manipulate letters to influence the world around you.
At launch it did have a few minor issues mechanics and stuttering, however, so developer Brainseed Factory has worked on an update to make some key improvements - the update is live now, though it may take a short while for it to automatically trigger on everyone's systems. In any case the list of changes is below.
Player character movement and jump range have been enhanced; jump & run sections now feel more comfortable
Improved tutorials for the Wordscrambler feature
The Wordscrambler button indicator now appears next to the player's character
Animation stuttering removed at crumbling platforms
Overall tweaks for performance, graphics and memory management
A demo is also on the way, confirmed for a 4th February arrival on the eShop. Typoman was previously part of the E3 [email protected] promotion in June 2014, so therefore had a demo, but for those that missed out this should give them a chance to sample what it has to offer.
Are you a Typoman fan, or perhaps willing to see what the new demo has to offer?