While the Harvest Moon franchise has had its ups and downs, Story of Seasons - which is a re-branded HM game, let's not forget - returned to the core style of the IP's beginnings. Add in some carefully thought out mechanics and a dose of realism and you have a 3DS title with some staunch fans; we rather liked it in our review, too.
The good news is that a sequel is on the way and is due in Japan soon. Gematsu has translated the name as Story of Seasons: Good Friends of Three Villages, with development apparently being about 80% complete. It's actually the 20th Anniversary of Harvest Moon this year - or Bokujou Monogatari as it is in Japan - and this new entry will step it up with three villages, each having a distinct culture and set of systems.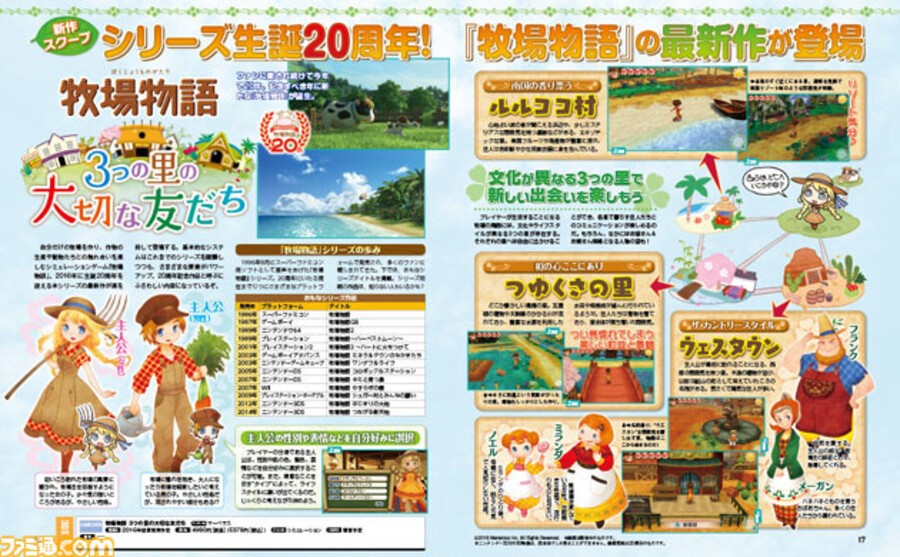 Are you a fan of Story of Seasons and hoping for a localisation of the sequel to the West? Let us know.
[source gematsu.com]