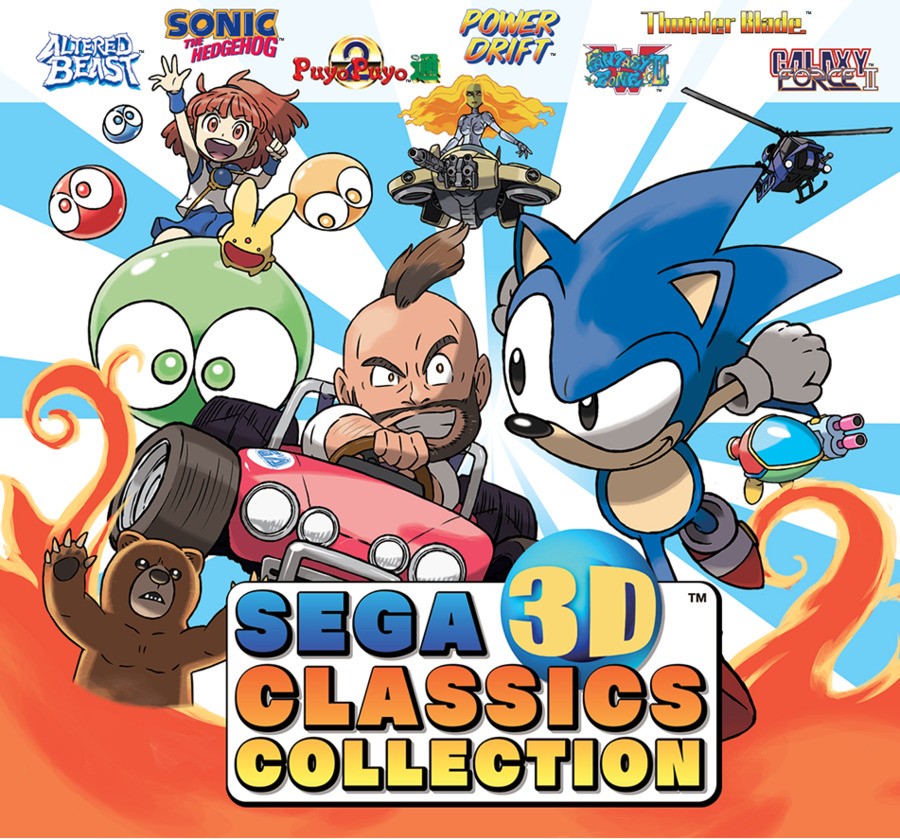 SEGA enthusiasts with a Japanese 3DS likely own the retail release of the initial 3D Classics range, while in the West we've had a number of titles - though not quite all - as download-only eShop titles. SEGA has now confirmed SEGA 3D Classics Collection for a 26th April arrival at both retail and on the eShop - but only in the Americas.
The collection will come with nine games in total, with four of those appearing for the first time outside of Japan. First of all, below are the five familiar and previously released 3D Classics titles that'll be in the bundle.
Two 3D Classic will be included that have only previously been available in Japan.
The final two games are 'bonus' inclusions, both being from the Master System.
Fantasy Zone II
Maze Walker
Maze Walker was actually playable in 3D when it was originally released, as it used the SegaScope 3D.
Also of note, the cover art at the top was designed by Ken Sugimori, the famous Game Freak veteran and Pokémon designer.
As mentioned above this is only coming to the Americas and will cost $29.99 / CA$44.99. Are any of you in the Americas region tempted by this, or are you European and feeling left out like this writer? Let us know!